Wales is a country of exceptional beauty, characterized by soft valleys, rugged mountains and vast national parks.

The people are welcoming and friendly and famous for their poetic lilting accent.

The pace of life is slow and the atmosphere is quiet, even in big cities like Cardiff and Swansea.

Today we will take you to discover the best things to see in this fantastic location.
Snowdonia
Snowdonia is an impressive national park located in North West Wales, which is distinguished by Snowdon, one of the tallest mountains in Britain. In this vast park, which stretches over 2,100 km², there are more than 13 peaks of over 3,000 meters, to the delight of hiking and mountaineering enthusiasts.

But don't worry, even if you don't want to venture over steep rocks and trails, you can reach Snowdon's most famous viewpoints thanks to the railroad that runs alongside the mountain. Home to some interesting historical events, this wild and unspoiled area is famous for being the scene of legendary events such as the King Arthur cycle.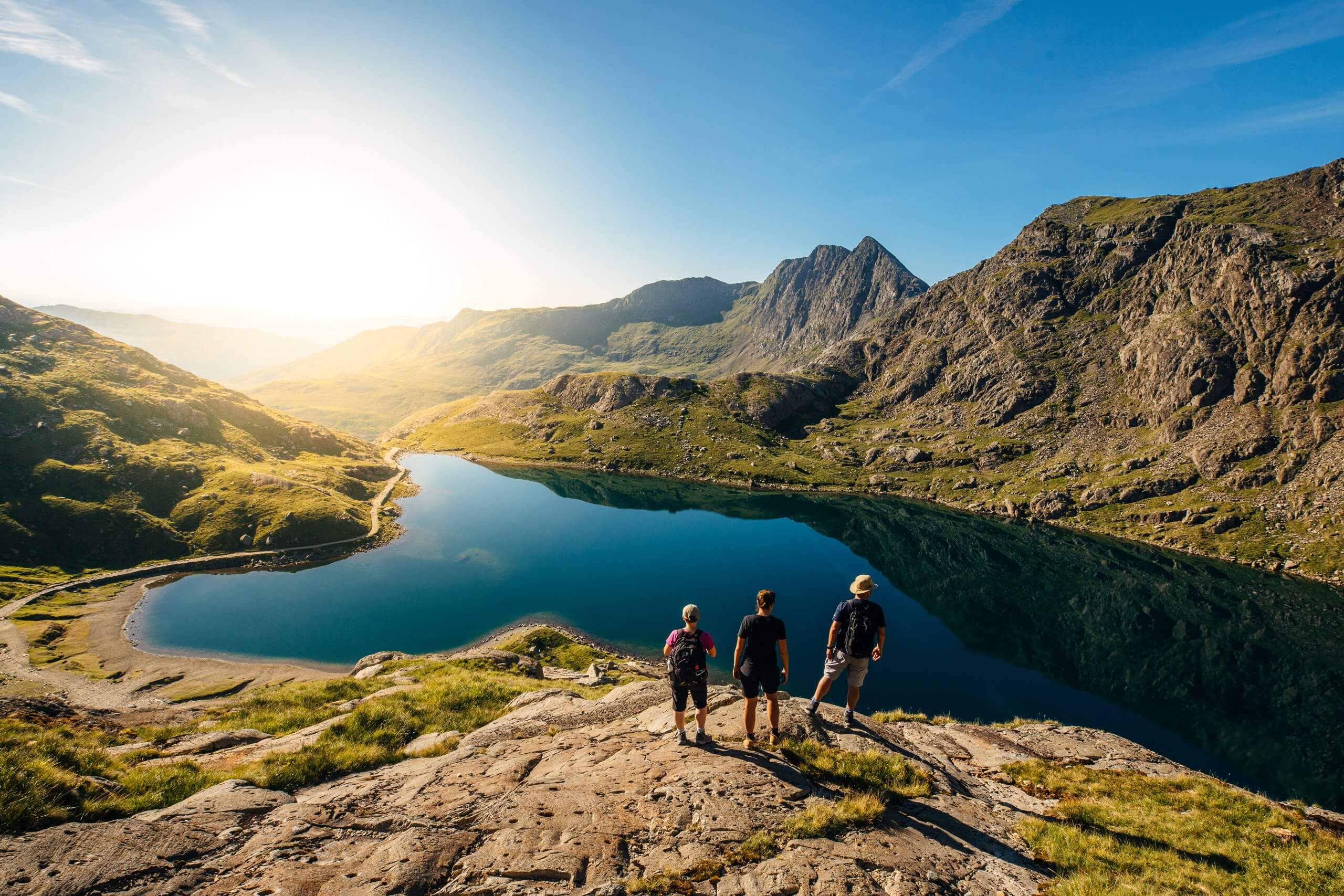 Brecon Beacons National Park
The Brecon Beacons area is so rugged and wild that it is often chosen as the location of the training camps of the elite British military. Its more than 1,300 square kilometers of space, however, offers captivating panoramas and landscapes of unforgettable beauty.
In the park, you can walk and explore nature along trails suitable for all kinds of experiences, including bubbling waterfalls, caves and wildlife such as the cutest ponies. Be sure to stop at Zip World, where one of the fastest zip lines in the world winds its way over the ancient slate quarry.
Portmeirion
With its Mediterranean-style buildings, the village of Portmeirion gives the Welsh coast an Italian flair. Its buildings were built largely in the 20th century and stand out for their bright colors, including tree-lined avenues, a church, and bubbling fountains that in many ways are reminiscent of Mediterranean architecture.
If you want to take a stroll, you can explore a 28-acre flower park, which is home to lush California coast redwoods, maytenus boaria from Chile, and dancing trees from New Zealand. Finally, relax on the beautiful terrace and enjoy a relaxing pizza, ice cream or coffee. The village is so well cared for that it sometimes looks like an amusement park, has limited opening hours, and you need to buy a cheap entrance ticket.
Llandudno
The so-called "Queen of Welsh Places" extends to the foot of Cape Great Orme. Reach the top by boarding the panoramic tram, and from the top you will have a wonderful panoramic view of the city and its pier.
There is also a cable car and an artificial ski slope nearby. The city offers numerous hotels, cafes and restaurants to stop and relax during your stay. If you're there in late May you'll see the whimsical Victorian Extravaganza, a fun Victorian-themed carnival.
The Animal Wall, Cardiff Castle
With a stunning ornate Arabian hall and impressive clock tower, Cardiff Castle is a must-see on your Welsh itinerary. However, what will amaze you are the mighty perimeter walls and the interesting stone animals reaching out towards passers-by.
A hyena, three lions, a wolf, a bear and even a seal closely guard the fortress. Completed in 1892, the Animal Wall is one of the most photographed spots by visitors to Cardiff.