Rajasthan is one of India's most historically and culturally rich states, attracting several hundred thousand people from all over the world to admire its fascinating sights and experiences. There are many magnificent tours in Rajasthan, perfect for discovering every aspect of this magnificent location, they will allow you to immerse yourself in the magical atmosphere in the right places and at the right time. Today we will take you to discover the best things to see in Rajasthan!
Visit the temples
The royal state is something of a spiritual center, dotted with numerous temples, each with a unique history and architectural appeal dating back to the 8th and 11th centuries. This religious architecture attracts thousands of people every year.
Some of the important places that you must see during your visit are Brahma Temple (Pushkar), Dilwara Temple (Mount Abu), Eklingji Kailashpuri Temple (Udaipur), Govind Dev Ji Temple (Jaipur), of Mehandipur Balaji (Dausa) and the temple of Karni Mata (Bikaner). You can use the maps of Rajasthan to mark all the temples and visit them slowly, even if the map can come in handy in any situation.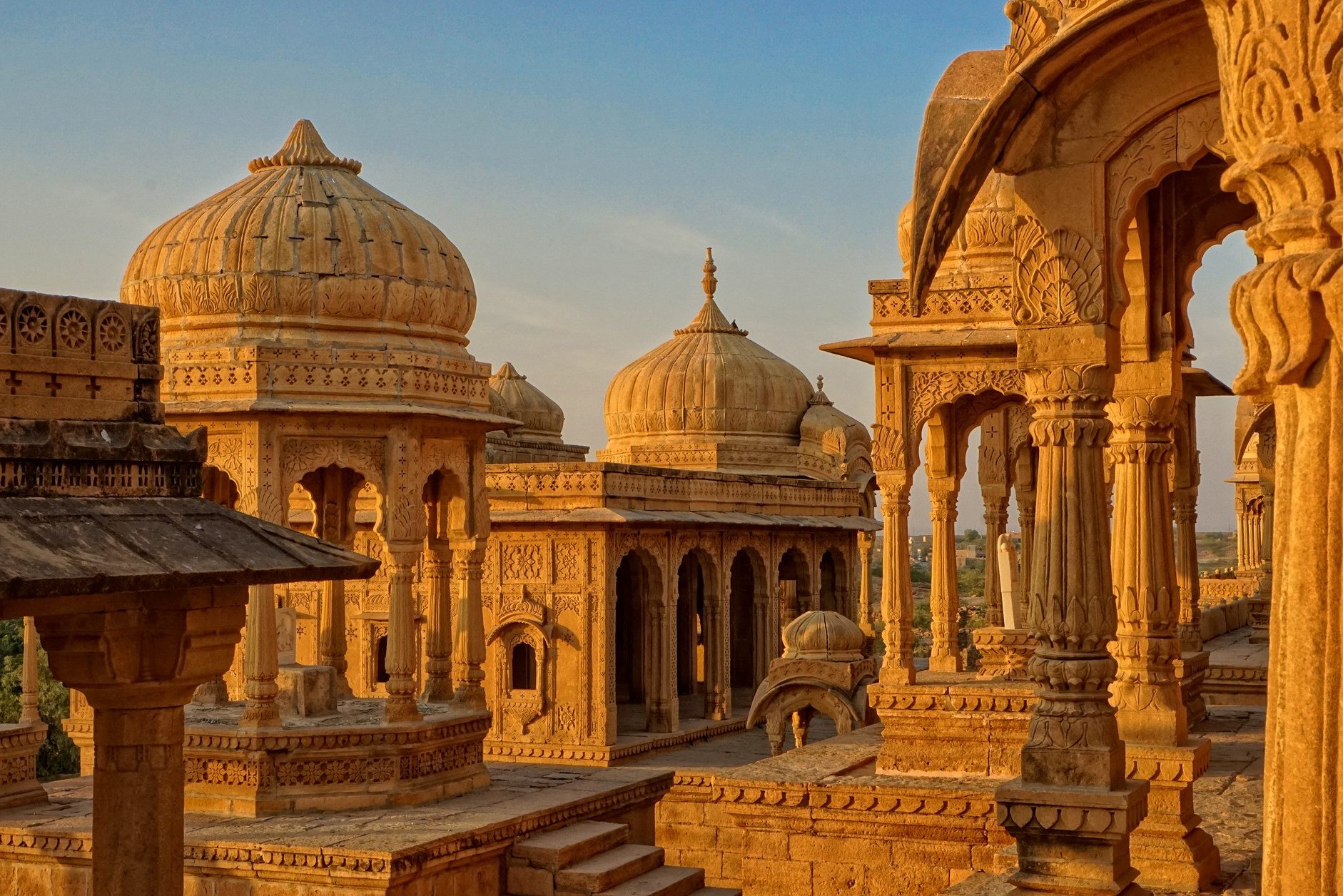 Go wildlife watching
Nature lovers and wildlife enthusiasts are spoiled for choice in Rajasthan as one of the attractions of the state is its beautiful sanctuaries and national parks full of diverse and amazing wildlife.
Some of the best places to admire the diversity of flora and fauna and to get in touch with nature are Ranthambore National Park (Sawai Madhopur) known for its tiger population, Sariska Tiger Reserve (Alwar) known for its large population of Royal Bengal tigers and Keoladeo National Park (Bharatpur) which is home to a large number of migratory birds.
Junagarh Fort
Junagarh Fort in Bikaner city, Rajasthan is an impressive ancient fort famous for its monumental majesty and historical appeal. Formerly known as Chintamani, the fort was renamed Junagarh or 'Old Fort' in the early 20th century after the ruling family moved to Lalgarh Palace outside the fort's confines.
Though this fort has been attacked many times in the past, it has never been captured by enemies. With huge towers and ramparts, it is one of the most impressive places in fantastic Rajasthan.
Amber Fort and Palace
Located 11 km from Jaipur, the capital of Rajasthan, Amber Fort and Palace known as Amer Fort is one of the popular forts of Rajasthan which attracts tourists from all over the world. He is credited with representing various elements of the Hindu tradition in an artistic manner.
Constructed of marble and red sandstone, the Amer Palace complex consists of Diwan-e-Aam (public hall), Diwan-e-Khaas (private audience hall), Sheesh Mahal (also known as Jai Mandir) and Sukh Niwas ( Room for artificial cooling). This must visit place in Rajasthan served as an imperial residence for the Rajput Maharajas and their families.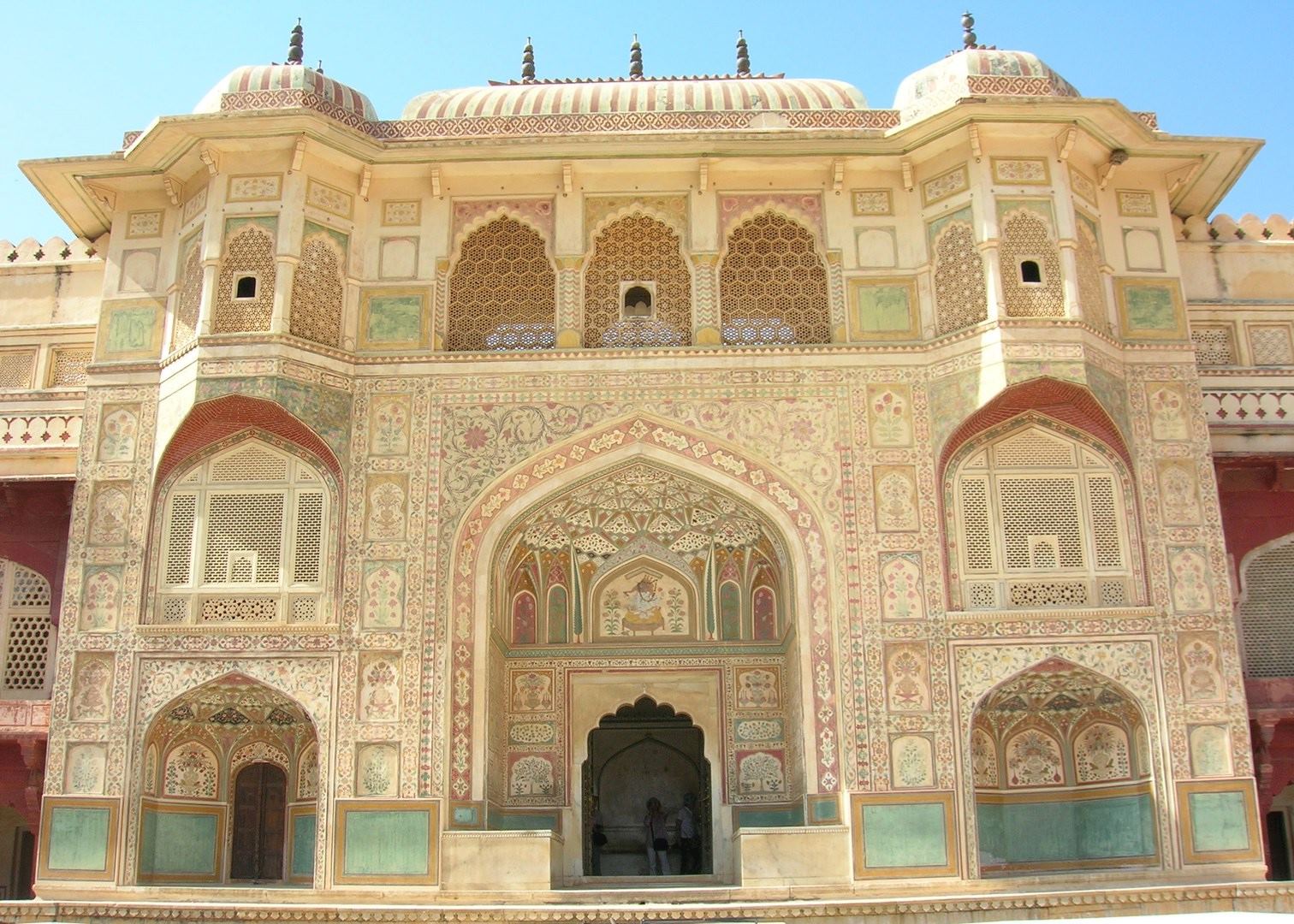 Go shopping in the colorful bazaars
While in Rajasthan, don't miss out on the colorful shopping. Every city in Rajasthan is teeming with bustling bazaars where you can experience local life and culture and buy authentic and traditional products at affordable prices.
Classic Jaipuri ornaments can be found in Johari Bazaar (Jaipur); for traditional clothes and souvenirs go to Sadar Bazaar (Jaisalmer); for bandhani fabrics and traditional jewellery, check out Bada Bazaar (Udaipur).