Directly overlooking Biscayne Bay, Florida, Miami is one of the most famous tourist destinations in the world. Kilometers and kilometers of white beaches alternate with neighborhoods where the watchwords are luxury and shopping. Despite the glossy and glamorous air, however, Miami is much more: art, history, architecture and a mix of peoples unique in the world, offer a unique character to the various districts of the city. Today we will take you to discover the best things to see in Miami.
Miami Beach
Miami Beach, the city of blinding sun, waves and sand. Of all the beaches, South Beach is highly recommended. Adjacent to the beach is Ocean Drive, a charming promenade that has become the symbol of Miami Beach, which combines the beauty of the ocean on one side with magnificent art deco buildings on the other, including the majestic Casa Casaurina.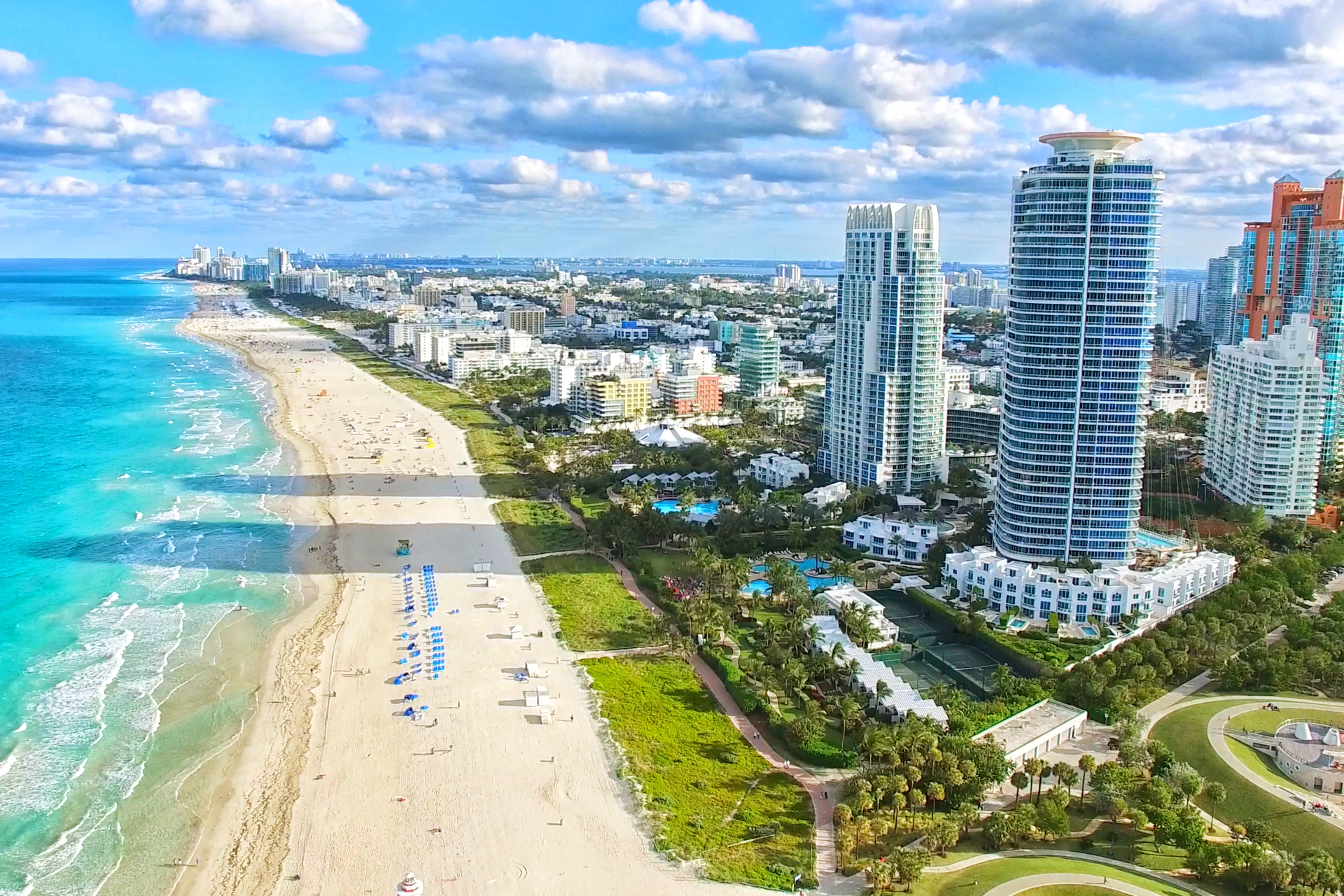 Ocean Drive
Mostly famous for its Art Deco district, Ocean Drive is a 1920s-themed group of hotels in the heart of South Beach.
Ocean Drive is also the perfect stop for those who love the beach life: from morning jogging by the sea to enjoy the positive vibe of the rising sun, to relaxing under the tents in the beach gazebo to enjoy all the comforts on the beach.
Lincoln Road
Lincoln Road is a vast outdoor shopping district dedicated to the shopping, good food and entertainment that only South Beach can offer.
A melting pot of styles, colors, style characters, models, street artists and tourists who meet at the mall, the beating heart of the day and nightlife, far from the beaches of Miami Beach.
Art Deco District
Located in South Beach, the Art Deco District is the Miami Beach area with the highest concentration of Art Deco buildings in the world. Twenty years of colorful Caribbean that bring Miami back to a colorful, almost magical era and probably the most concrete and closest to its origins: in every corner you can breathe warmth, from the specific shapes of the building decorations to the bright colors with which the hotel facades and houses are painted.