New York, the city that never sleeps, the American metropolis where everything is possible and where everyone can find something fun to do. Things to see and do in New York City there are loads of them and today we will take you to discover some things to do during the evening.
Admire the skyline
The Big Apple has beautiful observation decks from which you can admire the famous Skylines. At dusk and in the evening, when the city lights up, you can have the wonderful perspectives of the skyscrapers of New York City
Enjoy a Broadway show
Broadway shows are famous around the world for their choreography, musical arrangements and costumes. While in New York, one of the many performances on the bill not to be missed. However, we recommend that you purchase a ticket for the show you are interested in in advance.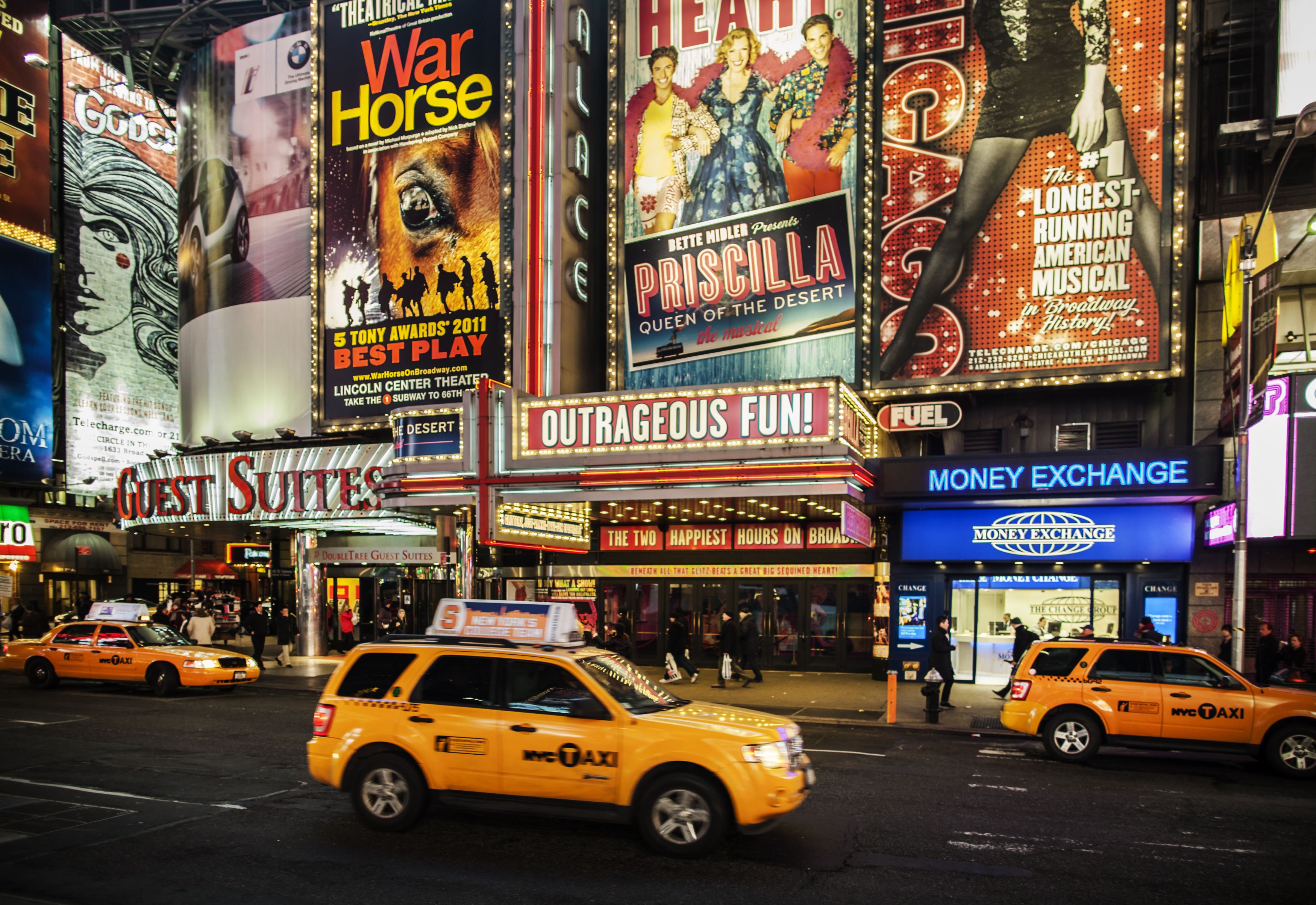 Listen to live music
New York City is known around the world for its venues with all kinds of live music. Depending on your preferences, you can choose whether to listen to jazz, rock, pop or classical music. Sometimes locals charge a $ 20 to $ 25 admission fee, in other cases consumption is required.
Take part in a night visit
Another experience of living in New York after dark are city trips to places that are even more fascinating in the dark.
You can choose to see the Big Apple from a double-decker bus, sit in a limo, or take a Hudson cruise with dinner on board.
If you are not saving money and want to experience exceptional emotions, we suggest a night helicopter tour over the skyscrapers of New York!
Start the evening on a Rooftop
You can start the evening by climbing one of the rooftops you'll find in both Manhattan and Brooklyn, Queens and Williamsburg. A good aperitif or a simple fruit smoothie and a breathtaking view of Manhattan at sunset until it starts to glow. Whether it's Empire, New York Bay, the new ONE Tower or the Brooklyn Bridge, the views from the Rooftops will leave you speechless!
In addition to cocktails and aperitifs, tasty dishes and snacks are also offered. Remember that some require elegant casual clothing, so no sneakers, shorts or flip flops …. also always carry a document with you, they do not always allow boarding to minors under 21 and a document is always required for most part of the young.
Is New York safe in the evening?
New York is generally a safe city even at night, even if prudence and a little attention never hurt, we are always in a city we do not know and the unexpected can always be around the corner, especially if we enter a city room or situations that have their own "microclimate".
Therefore, always pay attention to where you are going, always try to be respectful and polite, avoid looking for a photo of the century to post on Facebook in inappropriate situations or where you could upset someone, and avoid areas that are too isolated or where you do not feel safe.