International holidays are something all of us look forward to. The very thought of a holiday in the Maldives away from the raucous of metropolitan cities invokes a sense of rejuvenation in us. But the factor which may always concern us is the budget for the trip.
Let's admit it. Trips to the Maldives are expensive compared to few other places. Therefore, it needs a strategic plan to fit the entire trip into a limited budget. Although it is achievable, sometimes a lack of a good plan can make the expense go higher than expected. Therefore, here are a few tips that will help you plan for the Maldives at budget-friendly rates.
Advance Flight Booking
It is never a bad idea to go for advance flight booking when planning for vacations. Advance flight booking not only helps you with the reservation of seats as per your schedule and preference but also helps save a lot of money due to the different discounts and offers provided by the website.
Many websites give great discounts while booking the hotels and flights early. Therefore, if you are planning for an affordable Maldives trip, you can book the flights before the date to shed down on your expenses.
Visa specifications
Visas are not a problem when planning a trip to the Maldives. The concerned authorities at the airport provide tourist visas, and thereby allow a visa-free vacation. However, proper identification documents need to be provided for the issuance of the visa.
Therefore, do not forget to carry the essential self-identification documents such as a passport, driving license and PAN card to cut down on the travel expense.
Accommodation
It is crucial to look after this aspect to avoid last-minute hassles. Booking hotels before the commencement of your trip ensures a good room at reasonable rates. The peak season of autumn and spring often experience tourist-rush and therefore, it is safe to book hotels at least a couple of months earlier.
If your budget is a tight one, backpacker's hostels and lodges situated near the beach are good options. Apart from this, there are also some local islands such as Hulhumale, Guraidhoo, Maafushi and Eydhafushi that offer cheap affordable accommodations. To avail of extra discounts, you can also visit https://www.intermiles.com/hotels and make the most out of the entire trip.
Daily Expenses
Figuring out your daily expenses is not just a good idea for trips but also for your regular lives. While planning for a trip to the Maldives, you must consider the expenses that you will be spending on food and local travelling. A good option to cut down on the travelling charges is by opting for local vehicles and ferries while commuting.
For brunch, you can have your meal at the local restaurants in the Maldives that not only serve lip-smacking delicacies but are also low on budget. This will not only ensure a saving but will also give you more scope to try new things if enough amount can be saved.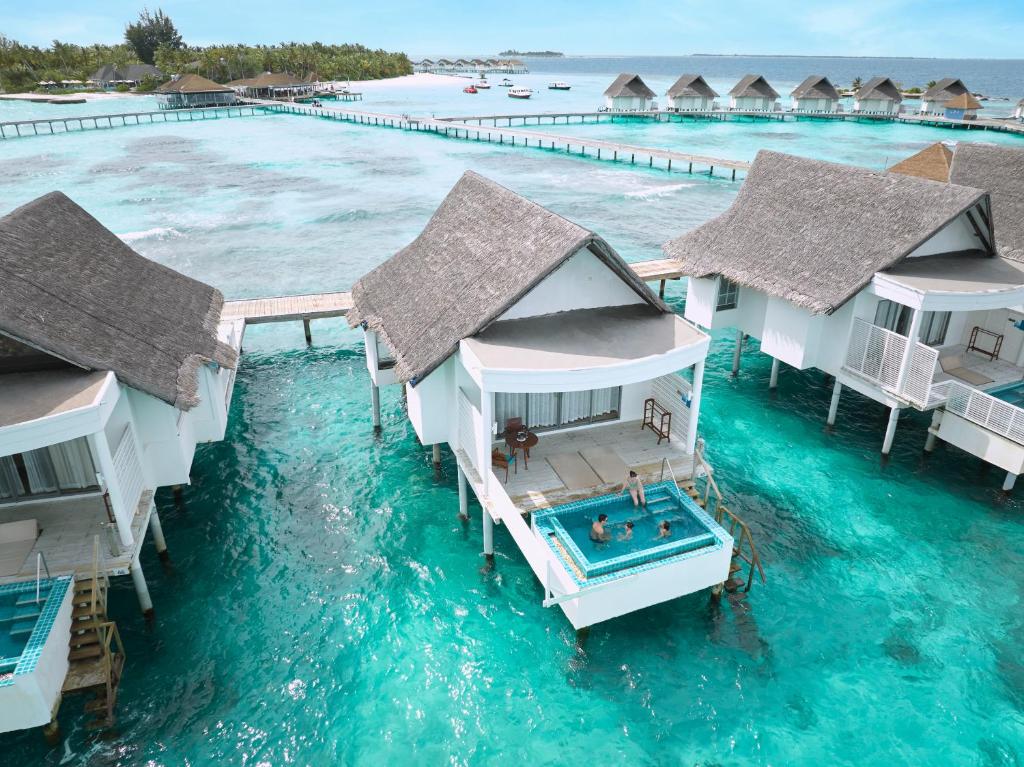 Extra Activities
There is no dearth of activities for tourists in the Maldives. The Maldives boasts numerous activities to keep their guests entertained. And if you are an adventure seeker and a water baby, then you would definitely want to try some best activities in the Maldives.
However, these activities have a certain costing according to their rental packages. Therefore, you must prepare your finances accordingly before setting out. Several online sites keep updated information regarding the activity charges and you can always refer to these sites before planning your itinerary. There are several package schemes that you can avail of to enjoy the activities at discounted rates.
Travel with a group
Travelling with a group has its own set of benefits. Not only do the costs get shared but also the fun gets doubled. Thanks to the demand of Maldives that this place has all sorts of accommodation to include travellers from all spheres of life.
So, if you are travelling with a group, you can book the hostels and group dormitories as they accommodate 10 to 15 people at once. This means that the costs get split according to the number of tourists and your trip gets affordable as a result. However, to avoid any last-minute fuss, discuss the expense share with your group so that you can travel at ease without worrying about the budget.
Reusable Water Cans
It is highly advisable to carry individual water cans when travelling to the Maldives. This will save you from the expenses of buying a new water bottle every time you are thirsty or have run out of water. Water containers are sold at cheap rates in the local markets and can be filled and reused time and again when required.
Make your dream of visiting the Maldives come true with these tips and never let the budget come in your way of fulfilling your dream.