If you are looking for what to do in Puerto Escondido, you have come to the right place. This Mexican surf town has quickly become one of my favorite spots on the Oaxaca coast. There is no shortage of things to do in Puerto Escondido, Mexico. Nearby, there are beautiful beaches, amazing nature, world-class surfing and incredible hiking. Not to mention that it is located in the state of Oaxaca, famous for producing some of the best foods and mezcals in Mexico. And this comprehensive guide will prove that you don't have to be a surfer to enjoy this beach destination. One of the best things you can do if you want to relax and admire the view in a little different way is Horseback riding, a wonderful experience to do even as a family with your children. Today we will take you to discover the best things to do in Puerto Escondido!
Dolphin and whale watching tour
If you are visiting during whale season, roughly November to March, you should definitely book this whale and dolphin watching tour in Puerto Escondido
Before departure, please note that nothing is guaranteed in kind. Most tours offer dolphin and turtle sightings. The whales turn out to be a little more elusive.
But the established routes communicate with each other throughout the morning. If anyone sees a whale, he will share the location with each other for everyone to have the best experience possible. Whale watching is definitely one of the best things to do in Puerto Escondido.
Release of the turtles
Every evening before sunset, a large group of people gather at Vive Mar, located on Bacocho beach. This organization is mainly made up of volunteers with a mission to protect the sea turtle eggs that are laid on the shores of Oaxaca.
For a donation of 100 pesos, you will receive a jicara (a bowl of dried pumpkin) with a sea turtle inside. Then they all line up to free the turtle. Volunteers are nearby to cover up all the predators (mostly birds and crabs) who show interest in hundreds of sea turtles wandering through the sand in the ocean. Release turtles is another unique experience to do in this magnificent place.
Bio luminescence tour
Swim under the starry skies in a lagoon near Puerto Escondido as marine life lights up the water. You want to take a bioluminescent tour when the sky is darkest (preferably around the new moon) to see a chemical reaction called bioluminescence.
This is a surprising phenomenon that is not as rare as it may seem. If you've ever seen a firefly, you've seen bioluminescence. However, there is something unique about the water around you that becomes almost neon blue-green.
Remember that the best time to see Bioluminescent plankton is near the new moon.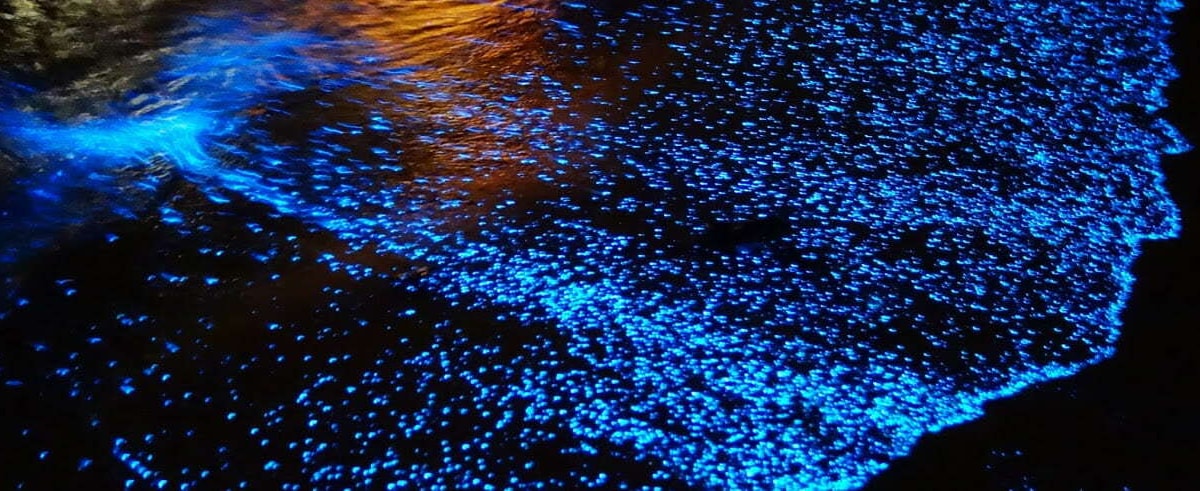 Is Puerto Escondido worth visiting?
Yes, Puerto Escondido is absolutely worth a visit. If you like beaches, surfing or nature, this seaside town has it all. There are plenty of things to do in the city, but day trips from Puerto Escondido add even more to the list. There are Puerto Escondido classes for everyone.
How many days do you need in Puerto Escondido?
You should spend at least a few days in Puerto Escondido to fully enjoy the beaches and all there is to do. But you can easily spend a week or more in Puerto Escondido, especially if you're taking surf lessons or love the beach.
At which airport do you fly to Puerto Escondido?
There is an airport in Puerto Escondido, located about 10 minutes from the city center. Most people fly to Puerto Escondido from Mexico. However, there are direct flights to Puerto Escondido from Oaxaca city via Aerotucán. Alternatively, you can fly to Huatulco Airport, Oaxaca.
Is Puerto Escondido walkable?
Puerto Escondido can be reached on foot in the various districts of Centro, Rinconada, Zicatela and La Punta. To move between these areas it is best to take a taxi or a colectivo (shared transport). Yellow taxis can be signposted on the street. To catch the colectivo signal it on the highway, jump behind and ring the bell when you are ready to go out.