If you like the crystalline beaches of the Amalfi Coast in Campania, you will find many.

Keep in mind that reaching them is not easy, some of them are located at the end of long paths and stairs, and the space to lie down is covered with pebbles.
If you have a boat or are able to rent one, you can enter a bay that can only be reached by sea and spend the day alone on the beach.
Marina del Cantone
In the province of Nerano, the westernmost point of the Amalfi Coast is the first beach. The water here is really clear and you will find that the restaurant offers typical dishes: "Zucchini pasta" or fish dishes. Its location is unaffected by the wind and is perfect for relaxing in the clear sun.
Marina of Praia
The journey continues east to Praiano, whose beaches are only natural fjords surrounded by rocky walls. The nature here is almost completely untouched, the uniqueness of this beach is that it is the only beach to be illuminated until sunset. The area is the Fiordo di Furore, one of the most evocative places on the Amalfi Coast.
Maiori and Minori
These are the two largest beaches of the Amalfi Coast, and they are easily accessible, for these reasons they are also the most suitable for families with children, because they have bars and clubs, which are the only free sandy places. The Cavallo Morto beach can only be reached by boat from Maiori, it is a cliff overlooking the sea, clean and transparent, the perfect setting for those who love snorkeling.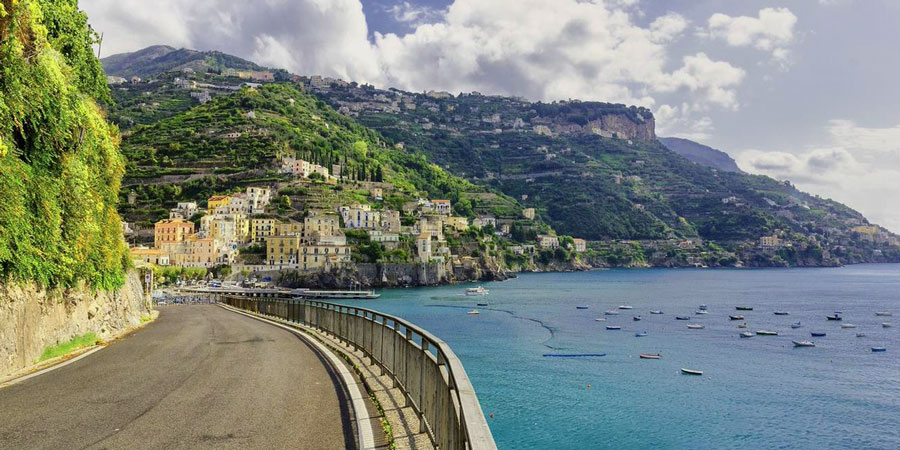 Marina of Cetara
You will not forget the picturesque beach: Postcard Fishing Village. Stop at a local restaurant to sample local products such as freshly caught fish. In this place you will feel the most authentic legend of the Amalfi Coast, a place that has not lost its authenticity.
Vietri sul Mare
In this locality, in the province of Salerno, there is one of the largest beaches on the Amalfi Coast. The beach is easily accessible by car or public transport, making it the ideal place for families with children.