Famous all over the world for its party atmosphere, Mykonos is not just DJs and bars.

The best-known island of the Cyclades offers travelers an exceptional setting for dream holidays;

beaches with crystal clear water, emblematic mills dating back to the 16th century, typical Greek houses, an impressive number of religious monuments.

Today we will take you to discover some of the best restaurants in Mykonos!
Spilia
Romantic holiday in the Cyclades? We found a perfect restaurant in Mykonos: Spilia. In a cave on the rock of Agia Ann near the sea, Spilia offers you an absolutely romantic setting. Sitting at a table by the water, you can enjoy the view of Kalafatis beach while sampling local specialties.
The best dishes at this restaurant include juicy lobster noodles and of course the famous Greek Mykonian salad, not to be missed. Spilia specializes in seafood and offers only fresh dishes: oysters, mussels, sea urchins and lobsters.
Alemagou
Where to eat in Mykonos in a relaxed atmosphere? Go to the Alemagou restaurant which welcomes you on the beach. You will walk on the sand and the blue sea as far as the eye can see.
The restaurant with a chic and artistic atmosphere invites you to relax. In addition to offering a unique setting, this Mykonos Restaurant also offers traditional Greek cuisine of excellent quality. Try the delicious grilled octopus with lemon juice or the revisited ceviche.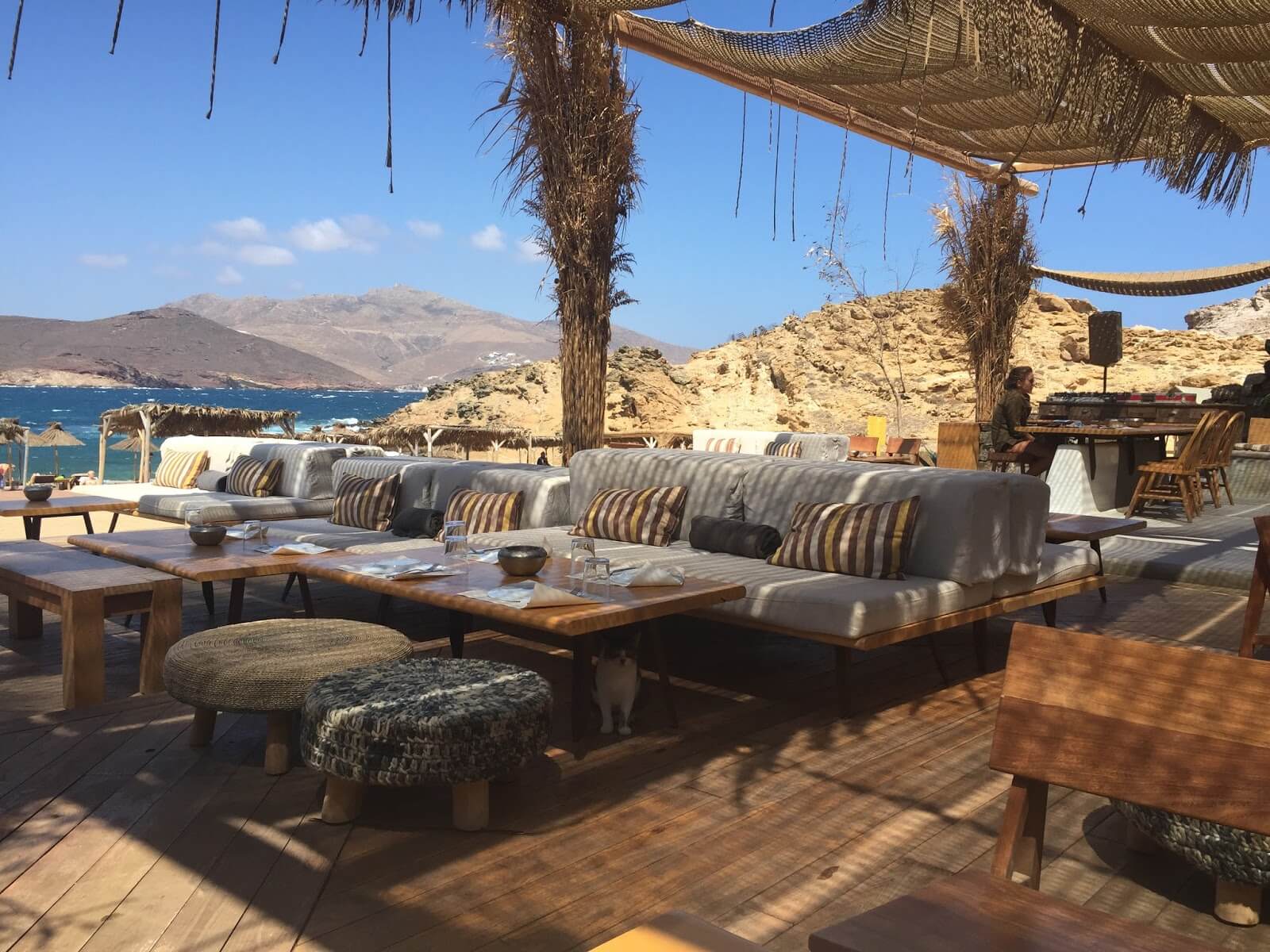 Catari
Do you fancy a pizza while in the Aegean? Il Catari offers the best Italian recipes on the island. In addition to offering you exquisite dishes, the Catari service will take care of you throughout the meal.
This restaurant is located in the port of Mykonos and close to many of the bars in the town. After your meal, you can party all night on the most famous island in the Cyclades for its nightlife.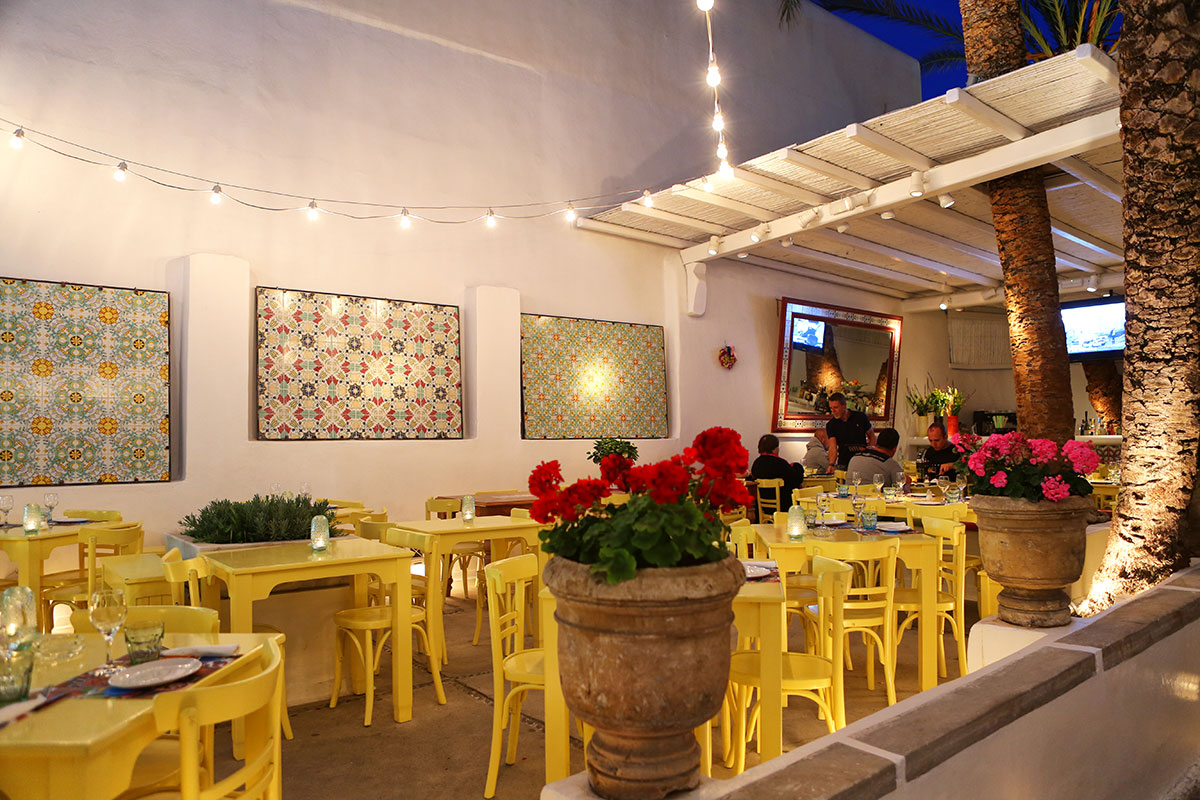 Nammos
Where to eat in Mykonos in an elegant place? Nammos is undoubtedly one of the trendiest restaurants in the Cyclades. This is where high society and VIPs from all over the world meet. Around Nammos, luxurious yachts and cabins occupy the bay of Psarou.
Mentioned in the Michelin guide, the Mykonos restaurant offers absolutely exquisite cuisine. Mediterranean and grilled dishes are prepared in front of the best chefs on the island. If you want to rest after your meal, the sun loungers are laid out on the sand for a moment of relaxation.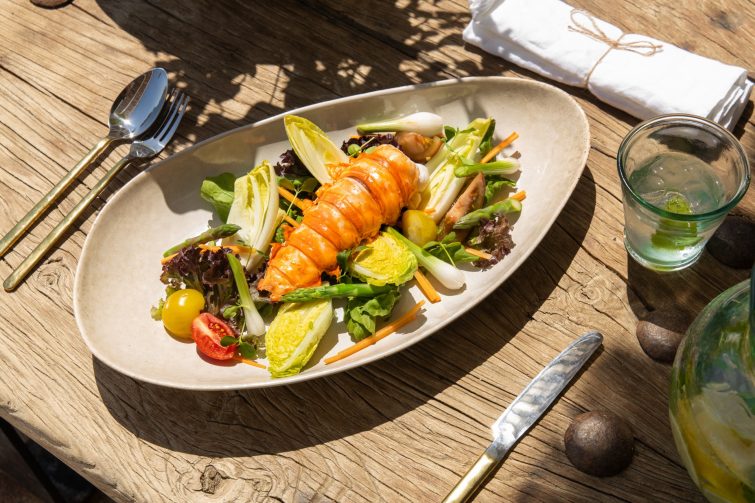 Kiki's tavern
Where to eat in Mykonos away from the tourists?
Go to Kiki's Tavern, a secret place hidden under the trees.
Few travelers dare to go there.
The decor is simple and the dishes are traditional.
With generous portions, you will certainly eat well at this Mykonos restaurant.
Here you will have a wide choice of grilled meat, seafood and fresh fish dishes.
While eating local specialties, you will enjoy a unique panorama of the turquoise bay.
To digest it, head down to the beach.