Lisbon, the capital of Portugal, is one of the most unique and fascinating cities in Europe. It has a lot of great restaurants to stop for lunch or dinner. Today we will take you to discover some of these wonderful restaurants!
Bistro Bicho Mau
The funny name is a reference to the childhood of Rita Gama, one of the chefs of this unpretentious venue in Campo de Ourique. He runs the venue with his partner in life and business, Tomás Andrade Rocha, making the restaurant one of the rare places in Lisbon that has a couple of chefs as an equal partner. Bistrô Bicho Mau is unique in the restaurant world for having a couple of chefs as an equal partner behind the small counter that separates the kitchen from the informal dining room, somewhat reminiscent of a French bistro, but with more plants on the ceiling. Within months of opening, they've gained a reputation for their flavorful steak tartare and a handful of staple dishes.
Eneko Lisboa
Dinner at Eneko Lisboa is a theatrical production supervised by Basque superstar chef Eneko Axta. You enter between the long red curtains, look at the dining room and then take a seat in a living room where the first snacks are served. A space with an industrial flavor, heated by an aged wooden floor, red velvet curtains and touches of brass. Eneko Lisboa, a jewel of hospitality within the 5-star Penha Longa resort. A welcoming space with an industrial structure, with metal ceilings and large cast iron columns to give rhythm to the great room, softened by briar tables, burgundy velvet curtains and warm brass details. On the ground aged parquet that immediately warms the atmosphere. And large full-height mirrors that help expand the space in an incessant game of reflections. The menu is obviously up to par: from roasted lobster with sauce, coffee butter and red onion to coastal shrimp with vegetable gel and ripe toma to the typical Iberian pork granizado and castañeta with Idiazabal cheese bonbons and mushroom broth.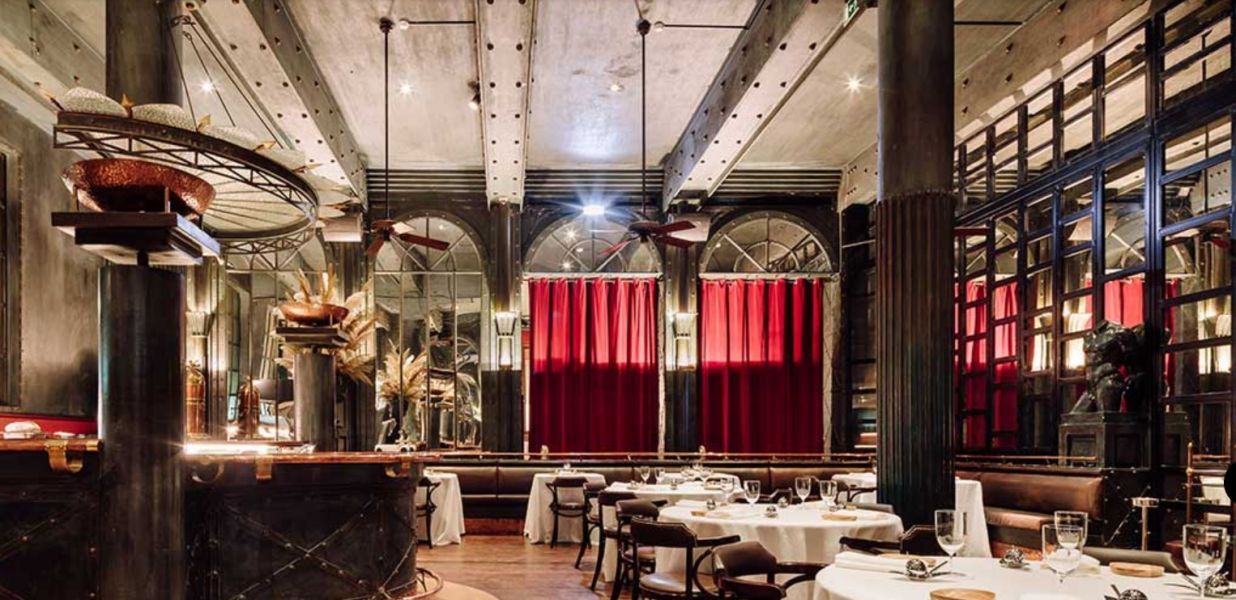 Fogo
It's a simple recipe: animal protein plus fire: a return to the food of our distant ancestors. Simple? Yes. Easy? No. Chef Alexandre Silva said he thinks the days of good food as we know them are numbered. Don't worry: his Michelin-starred restaurant, LOCO, is still going strong. But his new adventure is something much more primal. As the name suggests, FOGO is a restaurant that celebrates fire. The open kitchen has a collection of open flames, on which everything is cooked on grills, pots, ovens, in a giant 80 kg pot, and sometimes on a spit. A dinner could start with slow fermenting homemade bread and various delicious things to spread on it. From there, the menu is divided into starters such as razor clams or tiny berbigão clams with superb bulhão pato, fish main courses and meat main courses, although it changes daily depending on the premium ingredients. The lobster is worth the splurge.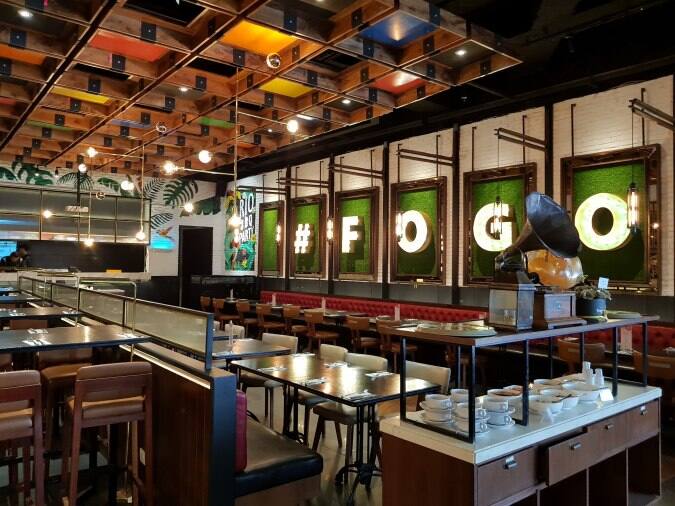 O Frade
Small but mighty newcomer O Frade has recently won many awards, for things like "best everyday restaurant" and "star chef". There is a good reason for this. For main dishes, seafood rice and duck rice remain the things to order. Chef Carlos Afonso has an expert hand with classic Portuguese petiscos, such as chickpeas with squid, cod salad and duck escabeche. The "main courses" section of the menu is short but straight to the point. There are two things to get here: octopus rice and duck rice. The warmth and intimacy are all the more earned because Afonso and his business partner and cousin Sérgio Frade came from grandparents who had a restaurant of the same name in Alentejo since the 1960s. You can bet there are even more than a few family recipes making their way to diners' seats.
Zunzum gastrobar
Marlene Vieira, in addition to choosing the "before time" location of the cruise terminal, had also decided to create a high-end dessert bar, which would be the first in Portugal. On the side closest to the cycle path, there is the Zunzum gastrobar, where there is room for haute cuisine at a low price, with a letter with about 20 proposals, all to be shared. The techniques "come from the world," says the chef, but the ingredients and flavors are very Portuguese. From brioche fish fries with chorizo ​​paste to start, shrimp feijoada or Bulhão Pato clam buns, black pork skewers or mini sandwiches with roast beef or beetroot. For those who prefer not to share, there is rice with duck or octopus alla lagareiro. At Zunzum, it brings a dessert sensibility to many of the dishes on the long and shareable menu, such as filhós de berbigão à bulhão pato, which resemble the flower-shaped pastries of northern Portugal, except filled with coriander, lemon, and delicious clams, and bacalhau cupcakes, which look like cupcakes.
Praia no Parque
This hip restaurant-bar-club hybrid in an architecturally significant 1950s space in Parque Eduardo VII had just celebrated its first birthday when the world stops. Following the concept of food, drink and entertainment, the restaurant welcomes guests to an elegant and golden bar, where in addition to the regular cocktail menu, there is a "I'm feeling lucky" option that allows guests to tell the bartenders the their favorite spirit and flavor profile and then be surprised. The dining room has round red velvet loveseats and some of the original mid-century structural details, such as dramatic ceiling supports. Even if you don't know the history – Salazar commissioned the building in the 1950s to establish a "noble zone" in the city – it's still impressive. The menu is extensive, from delicate and elegantly presented ceviches.