Shaped by an ancient volcanic eruption and home to the mythical lost city of Atlantis, Santorini has left its mark on the hearts of many visitors.
The deep blue of the Aegean shines against the background of the white villages, whose whiteness is interrupted only by the blue domes of the churches clinging precariously to steep cliffs.
Today we will take you to discover the best things to do and see in Santorini!
Watch the sunset from Oia
There is no better place to enjoy the sunset in Santorini than from the traditional village of Oia. Find the perfect spot between the expanses of white walls and the blue domes of the churches that characterize this magnificent village, and look at the horizon painted in orange and fiery red.
Snap a distinctive souvenir photo of the windmills set in a romantic pink sky, but be sure to get there early to beat the crowds.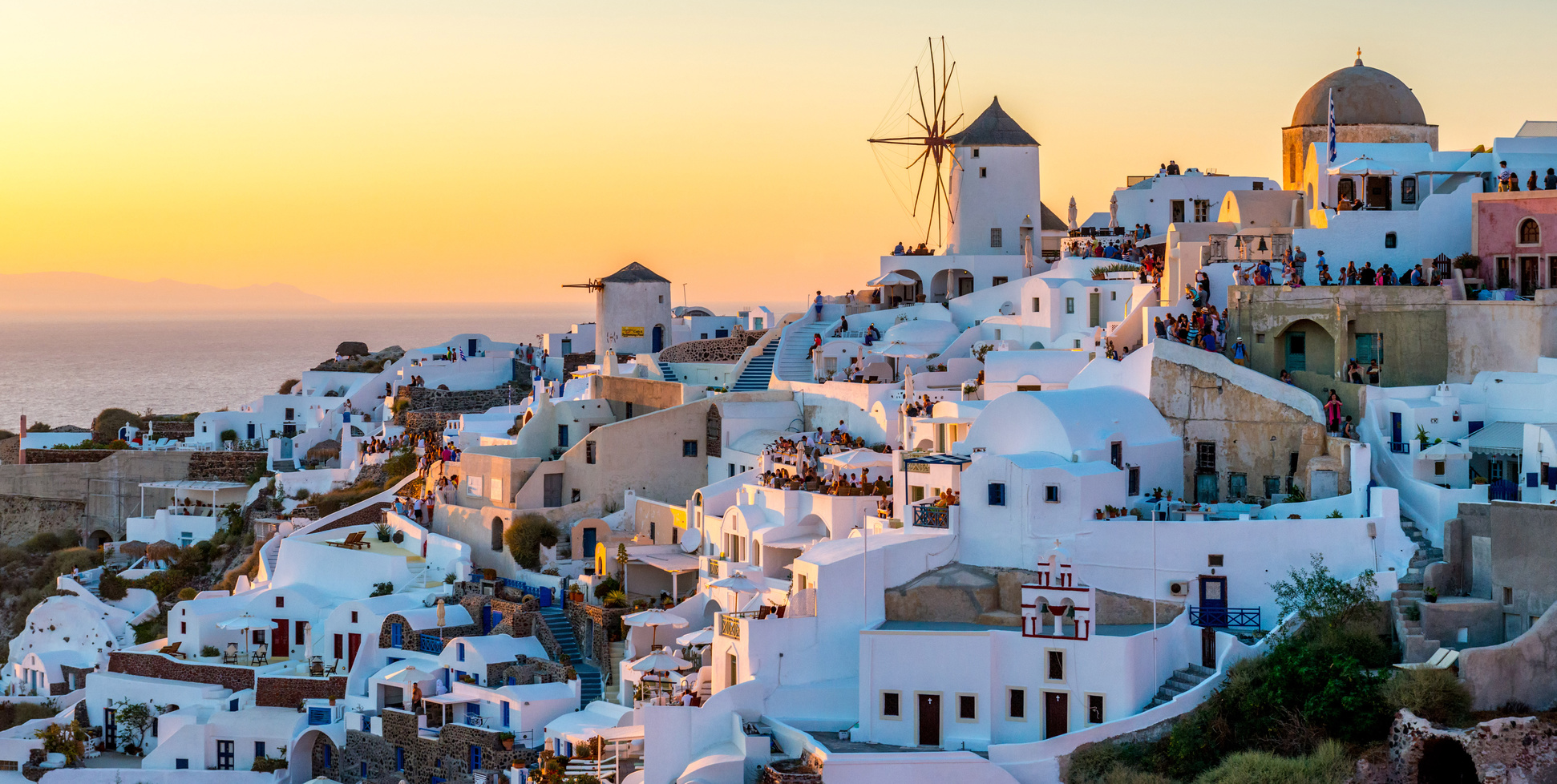 Go kayaking at Red Beach
Paddling along the volcanic coast by canoe is one of the most fun things to do in Santorini. This aquatic tour will take you to the photogenic Red Beach, where you can explore ethereal sea caves and hidden bays along the way. Do you like the thrill? If you dare, jump off the cliff to White Beach, or take to the sea and search for marine life beneath the waves.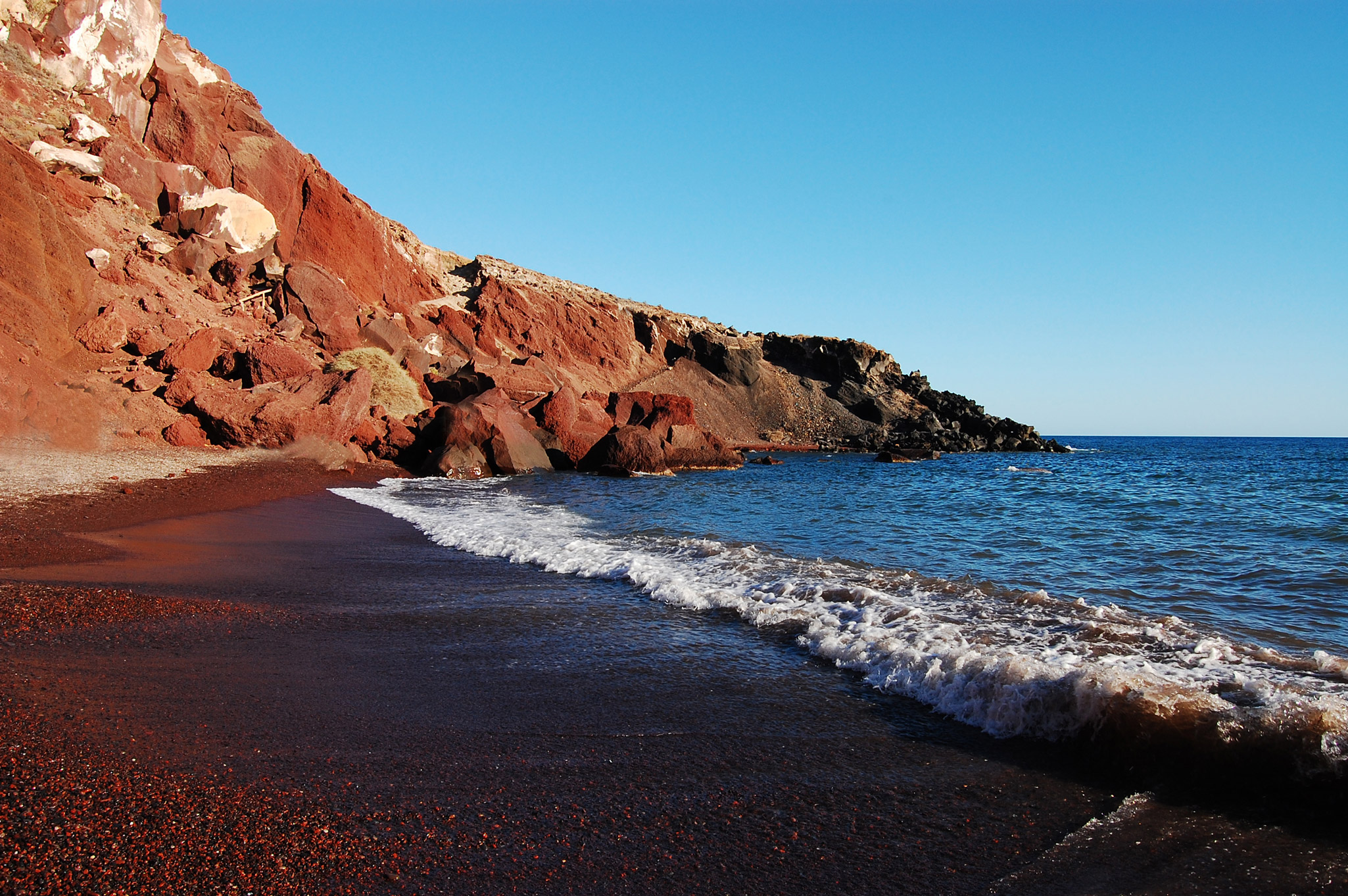 Explore Akrotiri
Visit the ancient settlement of Akrotiri and immerse yourself in the Bronze Age. Its history is somewhat reminiscent of that of Pompeii. The city was in fact buried by volcanic ash during the eruption, forming the crater we see today.
Stroll the streets among the stone houses excavated by archaeologists and admire the Minoan frescoes and baths, which have been well preserved over time under the lava formations.
Enjoy the view from the village of Pyrgos
There are so many spectacular viewpoints in Santorini that you probably won't have time to visit them all during your stay on the island, but make sure you don't miss a stop at the pretty village of Pyros which sits at the foot of Mount Profitis Ilias south of Firy.
Take in spectacular views of the entire island, then stroll the winding medieval streets and savor local delicacies at one of the many traditional restaurants.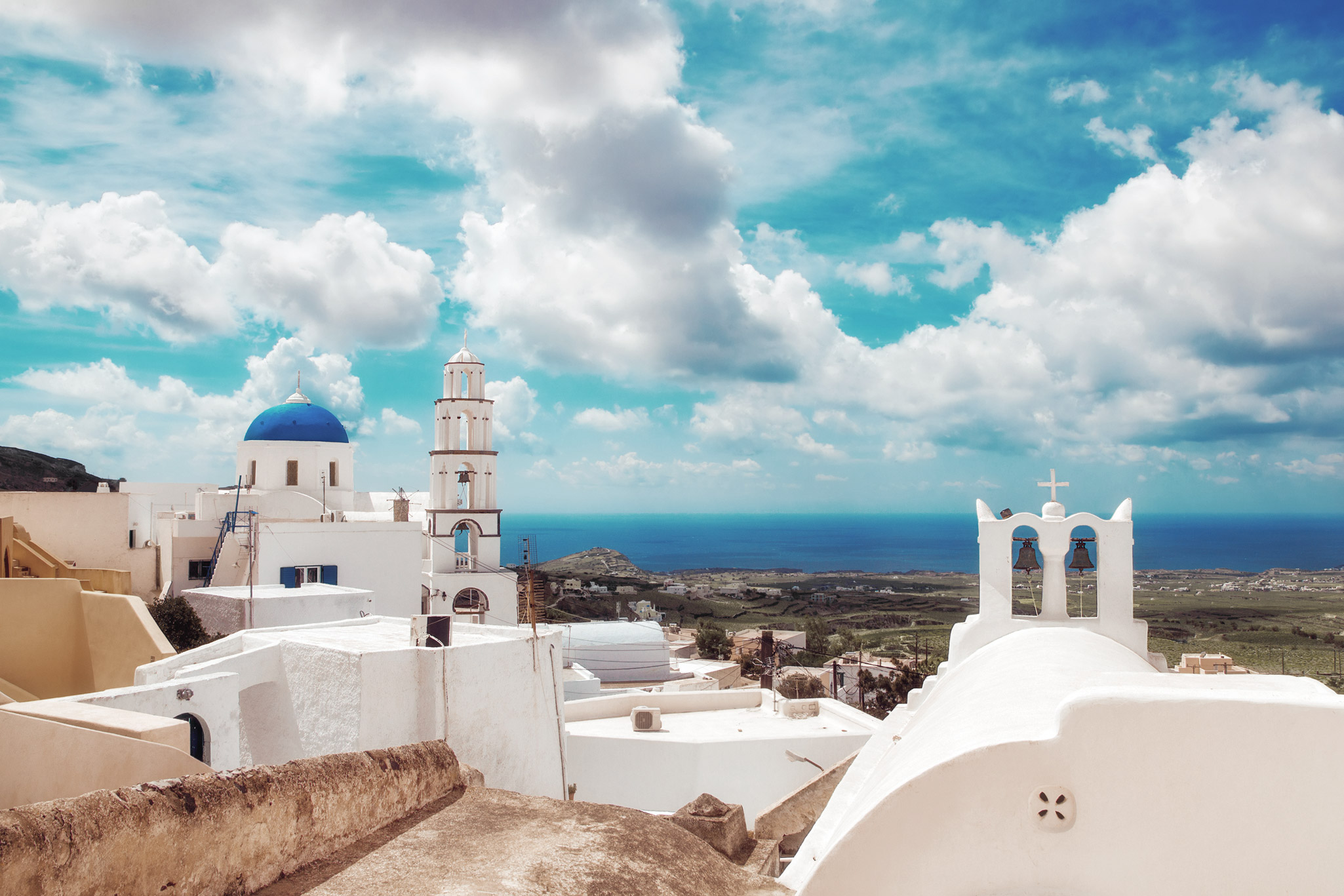 Taste traditional Greek food
Sample a traditional "meze", lick your chops after tasting sweet Greek honey, and dip a spoon into a creamy Santorini bean puree on a tasty island food tour. Stop at traditional taverns and restaurants on this culinary adventure and learn about Mediterranean culture through its food.
Toast new acquaintances with a glass of cold beer or hearty Greek coffee and make room for delicious Loukoumades, delicious classic Greek pastry pancakes.