Welcome to Ibiza, the epitome of luxury travel! Nestled in the crystal-clear waters of the Mediterranean Sea, this Spanish island is a paradise for those seeking a lavish escape. With its stunning beaches, vibrant nightlife, exquisite dining experiences, and rich cultural heritage, Ibiza has something to offer every luxury traveler.
Exploring Ibiza's Stunning Beaches and Resorts
When it comes to beaches, Ibiza boasts some of the most breathtaking ones in the world. Picture yourself lounging on the pristine sands of Talamanca Beach, sipping a refreshing cocktail, and soaking up the glorious sun. For those seeking a more exclusive beach experience, head to the secluded Cala Salada, where you can enjoy the azure waters in tranquility.
The Vibrant Nightlife of Ibiza: From Clubs to Bottle Service
Ibiza is renowned for its legendary nightlife, drawing party enthusiasts from all corners of the globe. Dance the night away at world-famous clubs like Pacha or Amnesia, where top DJs spin the hottest tracks. If you're looking to take your night to the next level, indulge in bottle service, where you'll be treated like royalty, sipping champagne and enjoying the VIP treatment.
Indulging in Exquisite Dining Experiences in Ibiza
Prepare your taste buds for a culinary journey like no other in Ibiza. From Michelin-starred restaurants to charming beachside cafes, the island offers a myriad of dining options. Savor the finest Mediterranean cuisine while overlooking the breathtaking sunset at El Chiringuito, or tantalize your senses with innovative dishes at the renowned restaurant, Heart Ibiza.
Unveiling the Cultural Side of Ibiza: Museums, Art, and Architecture
Beyond its party scene, Ibiza also showcases a rich cultural heritage. Immerse yourself in the island's history by visiting the Ibiza Museum of Contemporary Art, housing a remarkable collection of modern artworks. Explore the ancient Dalt Vila, a UNESCO World Heritage Site, and marvel at its impressive architecture and picturesque streets.
Luxury Accommodation Options in Ibiza
Rest and rejuvenate in style at one of Ibiza's luxurious accommodations. Whether you prefer a lavish beachfront villa or a boutique hotel nestled in the heart of the island, there are options to suit every discerning traveler. Pamper yourself with top-notch amenities, private pools, and breathtaking views, ensuring an unforgettable stay.
Ibiza's Exclusive VIP Services and Concierge Providers
For those seeking an extra touch of luxury, Ibiza offers exclusive VIP services and concierge providers. From arranging private yacht charters to securing reservations at the most sought-after restaurants, these services cater to your every need, ensuring a seamless and truly indulgent experience.
Activities and Excursions for the Luxury Traveler in Ibiza
While relaxation and partying may be at the top of your list, Ibiza also offers a range of activities and excursions for the luxury traveler. Embark on a private sailing trip to the stunning island of Formentera, or explore the hidden caves and coves on a luxury speedboat tour. For the adrenaline junkies, indulge in water sports like jet skiing or paddleboarding.
Essential Travel Tips for a Luxurious Stay in Ibiza
To make the most of your luxurious stay in Ibiza, here are some essential travel tips. Firstly, plan your trip during the shoulder seasons of spring or autumn to avoid the crowds. Secondly, make sure to book your accommodations and restaurant reservations well in advance to secure the best options. Lastly, don't forget to pack your finest attire for the glamorous nights out on the town!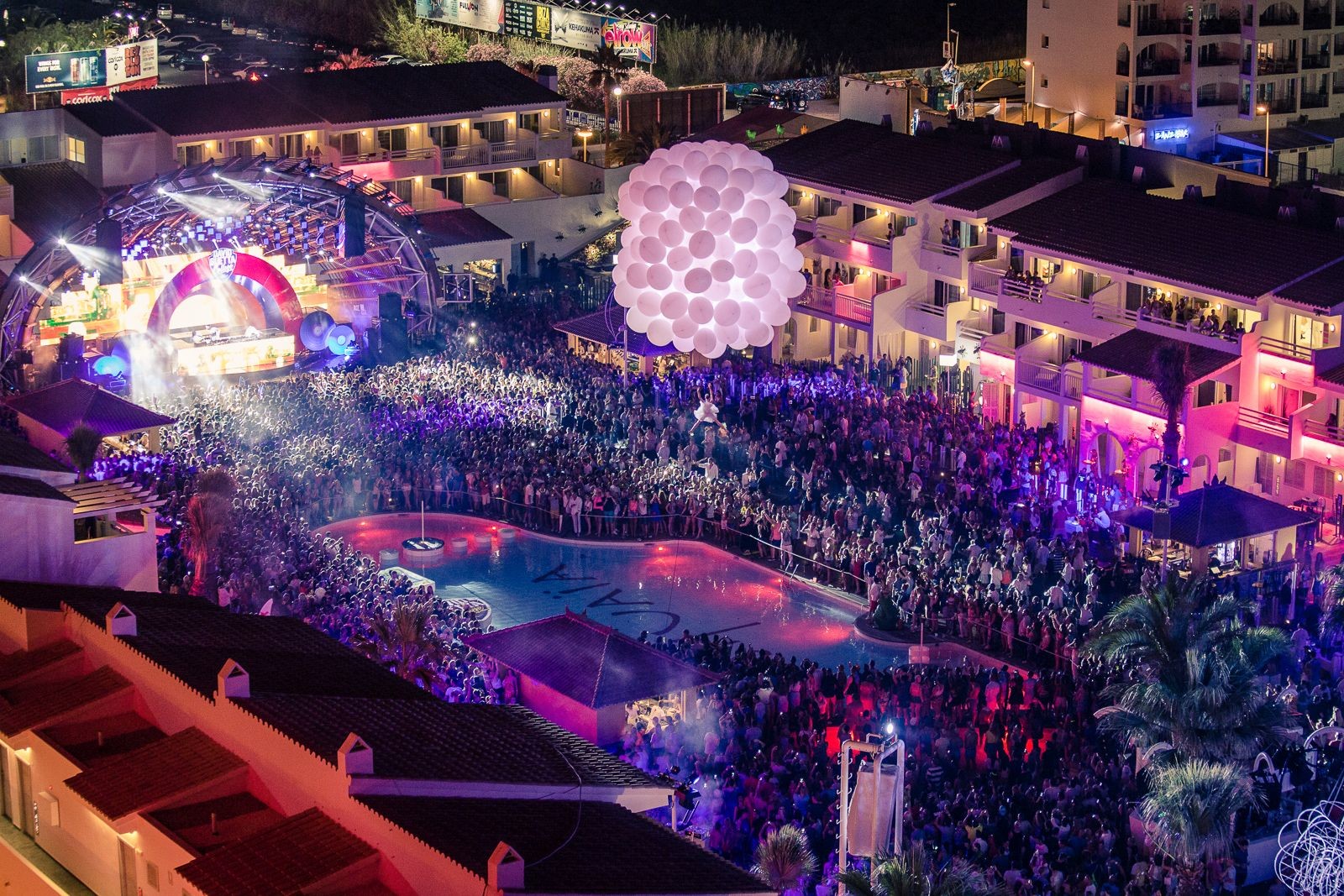 Conclusion and Final Thoughts on Luxury Travel in Ibiza
In conclusion, Ibiza is a paradise for luxury travelers, offering a seamless blend of stunning beaches, vibrant nightlife, exquisite dining, rich culture, and luxurious accommodations. With its exclusive VIP services and a plethora of activities, this Spanish gem promises an unforgettable and indulgent experience. So pack your bags, grab your sunglasses, and get ready to immerse yourself in the lap of luxury in Ibiza!