The Seitz MOCAA, the new contemporary art home,  will open its doors in the re-imagined historic Grain Silo building at the V&A Waterfront, Cape Town, becoming home to one of the most  'Africa's most significant museum in over one hundred years' and the most influential art institutions in the world.
It is a 100,000-square-foot complex, the Zeitz Museum of Contemporary Art Africa will open from 22 to 25 September 2017, and will be free for all. Clocking in at about $38 million, it just might shift the contemporary art world as we know it.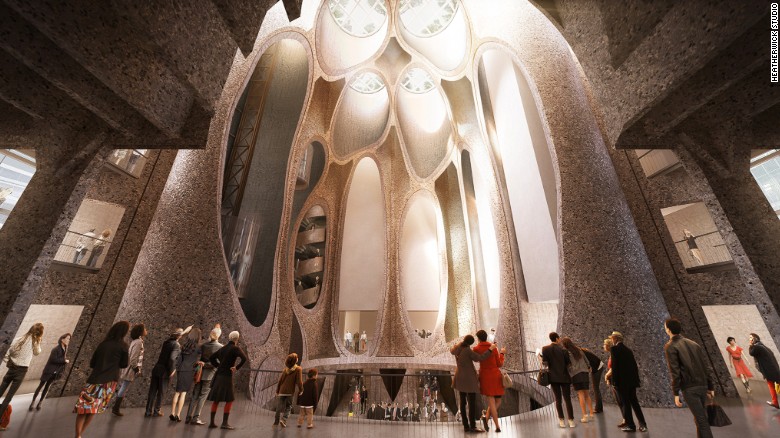 The organisers says "It is our goal for Zeitz MOCAA to be seen as giving back to Africa and telling the African history story through art and culture".
How did the Zeitz MOCAA come about?
The V&A Waterfront recognised the significance of its Grain Silo complex as a historic landmark and for years debated possible uses. An art museum was eventually decided upon but a collection was needed.
The idea behind this project is to offer something open to the public with civic significance.
It was through Ravi Naidoo that Thomas Heatherwick was introduced to the Grain Silo complex in 2006, and again in 2011.
At the same time, Jochen Zeitz was working with curator Mark Coetzee to build a world-class collection of contemporary art from Africa and its Diaspora with the vision to create the first major museum dedicated to contemporary art from Africa and its Diaspora on the Africa Continent. The meeting of these two visions resulted in the creation of the not-for-profit institution since named Zeitz MOCAA.
The New Contemporary Art Home
Operating hours beginning on 27 September 2017:
Wednesday to Monday 10:00 to 18:00; closed Tuesdays
"Late Night Fridays" to be announced (open until 10:00)
Access for All days and hours: 
Free admission to all under 18s
Free admission from 10:00 until 13:00 every Wednesday, for all South Africans and people from the African continent
Half price admission for all on 'Late Night Fridays'
Admission and membership rates will be announced later this year.
Haute Retreats offers accommodation in Cape Town and through our local professionals we do have available properties during the opening event please email info@hauteretreats.com for more details or check https://hauteretreats.com/city/cape-town/