There are countless reasons why a wedding in Seychelles is an extraordinary decision. Whether it's the breathtaking natural beauty, year-round sunshine, or the intimate and romantic atmosphere, Seychelles has it all. This article will outline why Seychelles is the perfect backdrop for your dream beach wedding.
Overview
Seychelles, a tropical paradise in the Indian Ocean, is known for its unparalleled natural beauty. With its pristine beaches, crystal-clear turquoise waters, and lush greenery, Seychelles provides a breathtaking backdrop for a wedding. Moreover, with its dependable, year-round sunshine, it's an ideal destination for weddings at any time of the year.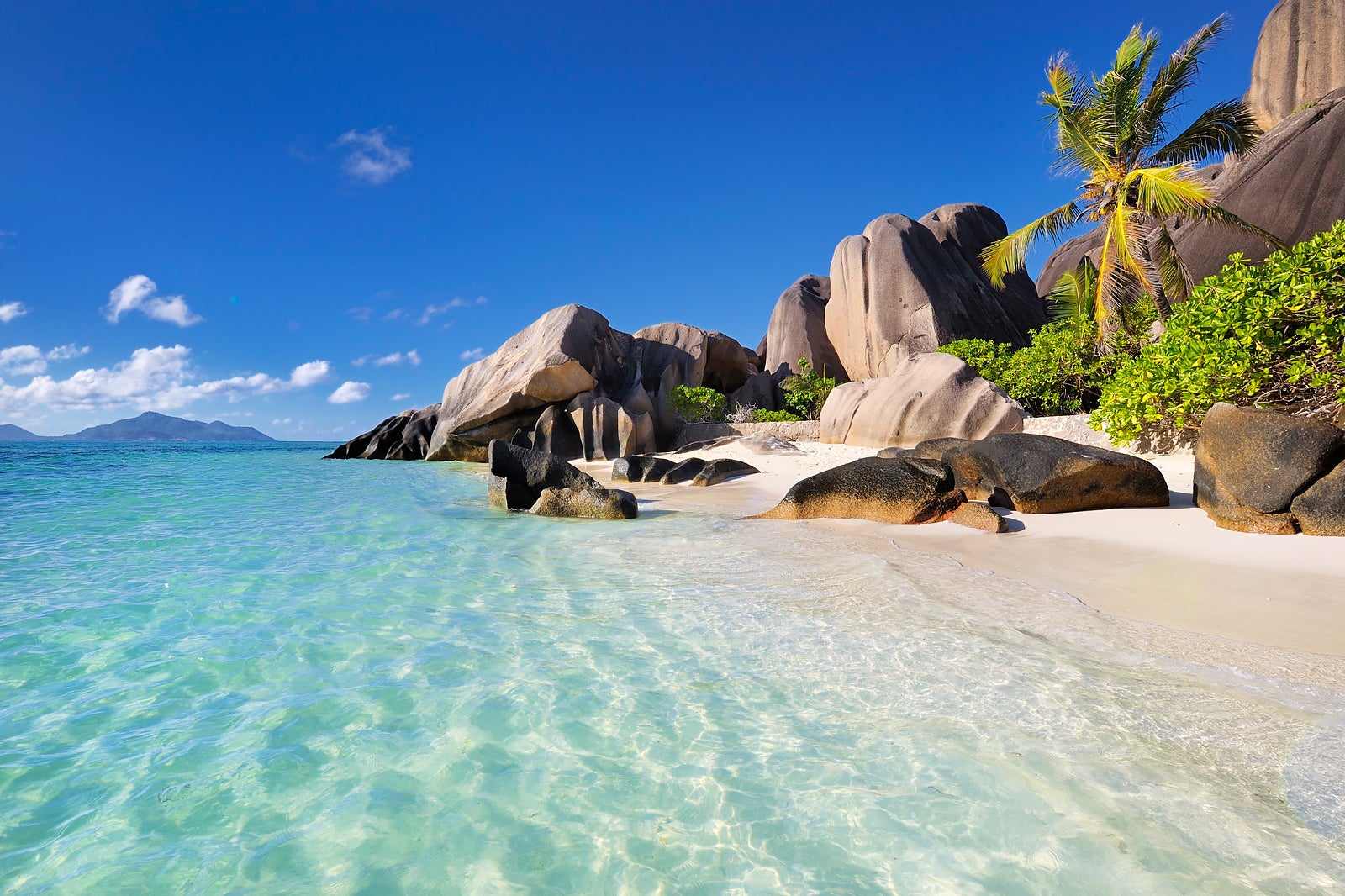 Breathtaking Natural Beauty
Seychelles is a tropical paradise known for its unparalleled natural beauty. The moment you set foot on its pristine beaches, you'll be captivated by the powdery white sands, crystal-clear turquoise waters, and lush greenery that surrounds you. The islands of Seychelles offer a breathtaking backdrop that will make your wedding photos nothing short of spectacular.
Year-Round Sunshine
One of the most appealing aspects of a beach wedding in Seychelles is the dependable, year-round sunshine. The islands enjoy a tropical climate with temperatures averaging between 24°C and 32°C (75°F to 90°F), making it an ideal destination for weddings at any time of the year.
Intimate and Romantic Atmosphere
Beach weddings in Seychelles have an inherently intimate and romantic ambiance. Whether you choose a secluded beach, a serene island resort, or a picturesque cove, you'll be surrounded by the natural beauty of the islands, creating a sense of privacy and exclusivity.
Unique Cultural Experiences
Seychelles is a melting pot of cultures, with influences from Africa, Europe, and Asia. Incorporating elements of Seychellois culture into your wedding can add depth and uniqueness to your celebration.
Wedding Seychelles: Your Partner in Paradise
"Wedding Seychelles" is a dedicated business that specializes in helping couples create their dream wedding in this tropical paradise. They offer tailored wedding packages, expert planning and coordination, and local knowledge and connections, ensuring that your special day in this tropical paradise is nothing short of magical.
Procedure For Getting Married In Seychelles
The procedure for getting married in Seychelles is quite straightforward. The age of majority for a male or female to contract marriage is 18 years and over. Parental consent is required for any minor to contract a civil marriage.
Seychelles is the perfect destination for an unforgettable honeymoon. Enjoy the most beautiful holiday of your life in first-class resorts, hotels, or guesthouses on these beautiful islands.
Additional Services
Should you need additional services, such as a professional photographer, a stylist, a private romantic dinner, or even a helicopter ride, the team at "Wedding Seychelles" will provide you with any custom services you require.
Conclusion
A beach wedding in Seychelles offers an unparalleled blend of natural beauty, romance, and luxury. It's a destination where your love story can unfold against a backdrop of pristine beaches, year-round sunshine, and cultural richness.