Montenegro, a gem on the Adriatic coast, is rapidly emerging as a sought-after luxury destination. With its undulating landscapes, pristine beaches, and rich history, it presents a tableau of experiences waiting to be discovered. At the heart of this lavish spectacle stand the Montenegrin villas, emblematic of unparalleled luxury and sophistication, setting the gold standard for elite coastal living.
Montenegro's architectural tapestry reflects an evolution deeply influenced by its European neighbors and a perpetual relationship with the sea. The villas, conceived initially as aristocratic residences, became synonymous with opulence. Over the decades, these structures, with their intricate carvings and expansive terraces, have withstood the test of time and emerged as testaments to Montenegro's rich architectural legacy.
As the Adriatic's azure waters lapped its shores, they brought tales from distant lands that seeped into the walls of the villas, influencing their design and ethos. Often perched on elevated terrains, these villas offered panoramic sea vistas, making them coveted possessions for the elite.
Geographical Allure
Nature's bounty has been particularly generous to Montenegro. The coastal stretch, dotted with these luxury villas, offers a harmonious blend of artificial architectural wonders set against the backdrop of the breathtaking Adriatic. As dawn breaks, the first rays of the sun kiss the tranquil waters, casting a golden glow on the villas, making them glisten like jewels on the Adriatic tiara.
Each villa, in its unique way, captures a different aspect of the Adriatic's beauty. Be it the scent of the salty sea wafting through the windows, the gentle lullaby of the waves, or the dramatic sunsets that paint the sky in hues of orange and purple, the experience is nothing short of magical.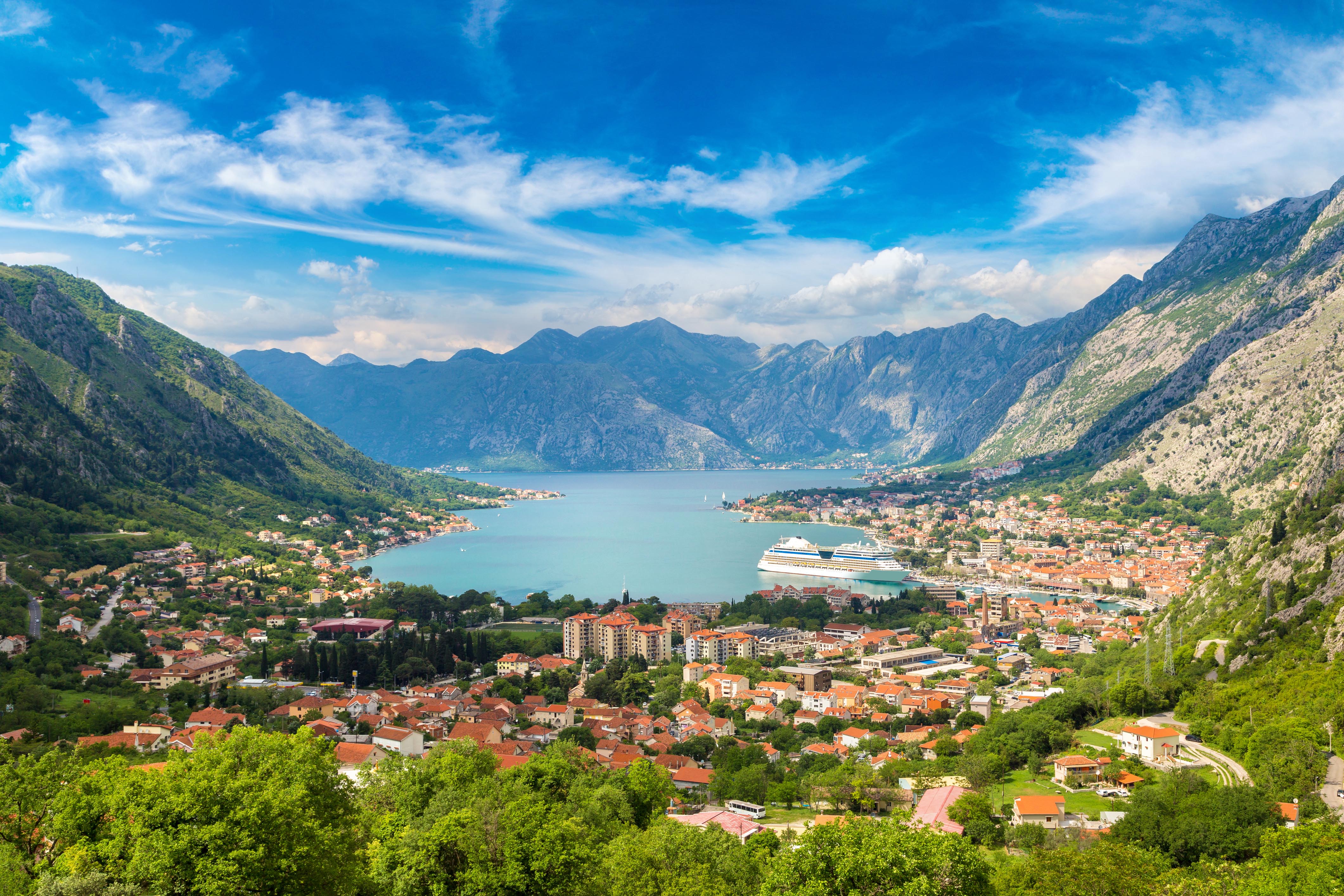 Architectural Marvels
Montenegro's villas are not just houses; they are pieces of art. These villas blend traditional Montenegrin aesthetics with modern luxury. Red terracotta roofs, characteristic of Mediterranean architecture, contrast beautifully with the deep blue of the sea. Expansive balconies, ornate facades, and sprawling gardens lend them a regal appearance.
Inside, the story continues with plush interiors, grand chandeliers, and artworks that narrate tales from Montenegro's storied past. Each corner, each nook, whispers secrets of a bygone era, inviting residents and guests to be a part of its rich tapestry.
Amenities and of villas in Montenegro
In these villas, luxury is not just an attribute; it's an experience. Infinity pools that merge with the horizon, private patches of beach that ensure exclusivity, gourmet kitchens that promise a culinary journey, and spa facilities that transport one to nirvana are endless. What's even more commendable is the conscious effort to intertwine luxury with sustainability. Green roofs, solar panels, and rainwater harvesting systems are standard features, ensuring that while guests indulge in luxury, nature remains unperturbed.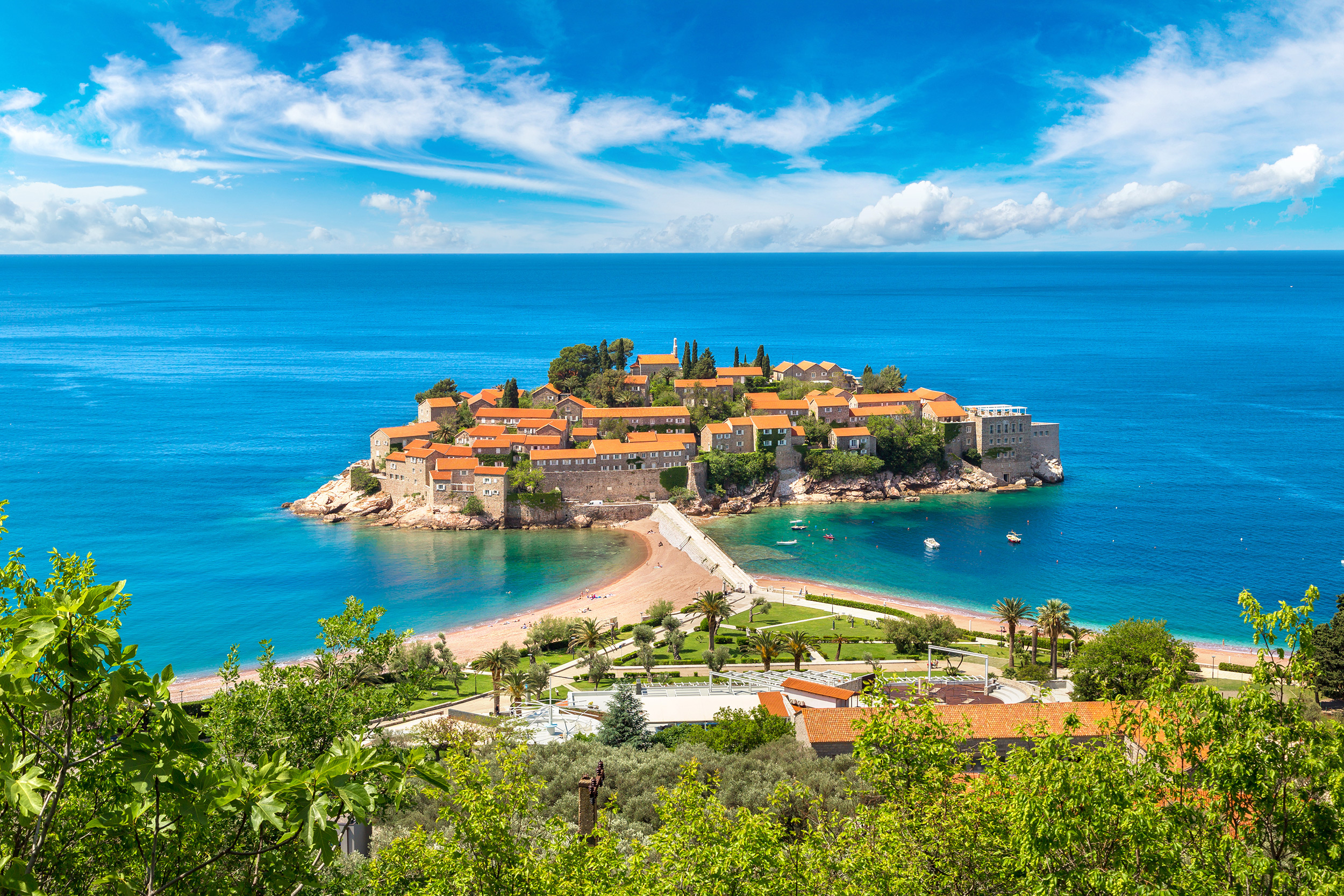 Experiencing Montenegrin Culture
Living in a Montenegrin villa is not just about enjoying the luxuries; it's about immersing oneself in the local culture. It's about waking up to the aroma of freshly baked traditional bread, savoring locally sourced olives, and letting the melodies of Montenegrin folk music resonate within one's soul. Festivals like the Kotor Carnival or the Bar Chronicle provide villa residents with a chance to engage with the local communities, making their stay comfortable and culturally enriching.
Economic Impact
The rise of luxury villas has catalyzed Montenegro's economic resurgence. Local artisans, artisans, and service providers have found new avenues of income, thus enriching the local economy. The influx of elite travelers has also led to the growth of gourmet restaurants, boutique shops, and luxury services, ensuring that Montenegro's economic landscape remains as vibrant as its cultural one.
How to Choose the Perfect Villa in Montenegro
With many choices, selecting a suitable villa can be daunting. Consider its proximity to local attractions, architectural style, and the range of amenities. But, more than anything, listen to your heart. Let it guide you to a place where your soul feels at home, every sunrise feels personal, and every wave tells a tale. If you're considering investing in or renting a villa in this Balkan gem, here's a detailed guide to ensure you make an informed decision.
1. Define Your Purpose
Before diving into the hunt, be clear about your intent:
Short-term vacation

: If you're looking for a brief getaway, consider villas that offer complete amenities, proximity to tourist spots, and possible concierge services.

Long-term stay

: Prioritize comfort, local amenities, and a suitable environment for your daily routine.

Investment

: Focus on the villa's potential appreciation, rental yield, and the region's tourism growth.
It is necessary to select one main aim for buying a villa in Montenegro.
2. Location, Location, Location
Montenegro offers a diverse range of locales:
Coastal Areas

: Budva, Kotor, and Tivat are popular for their sea views, beaches, and vibrant nightlife. Perfect if you love a blend of relaxation and entertainment.

Mountainous Regions

: The northern areas, like Žabljak or Kolasin, offer colder climates and are close to national parks, making them ideal for nature lovers.

Urban Centers

: Podgorica, the capital, offers city conveniences, bustling streets, and cultural sites.
Consult the real estate agent to select a better region for your villa. Aspects of living in some region of Montenegro can be unexpected for you.
3. Architectural Style and Design
Montenegrin villas range from historic stone houses to modern minimalist designs. Decide if you want:
Traditional Montenegrin designs with terracotta roofs and rustic charm.

Contemporary villas with sleek designs, glass facades, and modern amenities.
4. Amenities and Features
List down the non-negotiable features you want:
Pool: A must if you're looking to soak up the sun in privacy.

Garden or Yard: Ideal for families or those who adore nature.

Security: Especially if it's an investment property.

Accessibility: Ensure that it's close to public transport, roads, or airports, depending on your needs.
5. Budget
Real estate prices in Montenegro can vary widely based on location, size, and luxury level. Do thorough research, consider extra costs (maintenance, utilities, taxes), and get a local real estate agent to guide you.
6. Legalities
Ensure that the property has a clean legal status. If buying:
Verify land ownership through the Land Registry.

Ensure no pending disputes or encumbrances.

For foreigners, familiarize yourself with Montenegro's property ownership laws to ensure a smooth transaction.
7. Environmental Impact
With rising global concerns about sustainability:
Look for villas with eco-friendly features.

Ensure the construction hasn't disrupted local ecosystems.

Solar panels, rainwater harvesting, and energy-efficient designs are a plus.
8. Engage with a Local Expert
Local real estate agents or property consultants can provide:
Insights into the best areas for your needs.

Access to off-market deals.

Help with negotiation and legal proceedings.
A real estate agent will guide you with villas for sale in Montenegro according to your request.
9. Consider the Community
The neighborhood defines your experience:
Families might prefer quiet, residential areas with nearby schools.

Younger individuals enjoy bustling towns with cafes, bars, and social hubs.

Check the proximity to grocery stores, hospitals, and other essential services.
10. Test the Waters
If you need more time, consider renting a villa in your chosen area first.
Understand the local community and lifestyle.

Identify any potential challenges in the location.

Make a more informed decision when purchasing.
Choosing a villa in Montenegro is an exciting venture, blending the country's rich heritage with its promising future. Whether it's the call of the Adriatic or the allure of Montenegrin culture, ensure you're well-prepared with research and expert advice. Your dream Montenegrin villa awaits!
Personal Stories
Julia, a writer from London, recalls her stay at a Montenegrin villa, "Every morning, as I sipped my coffee, the Adriatic would share stories of distant lands, of sailors and pirates. My villa wasn't just a house; it was a storyteller." Such testimonials echo the sentiment of luxury, comfort, and magic.
When will you come to Montenegro?
Montenegro, with its villas, promises a stay and an experience. It beckons travelers to be a part of its narrative, to indulge in luxury while embracing nature, and to discover the Adriatic's tales, one wave at a time.
Let Montenegro's villas be your sanctuary for those contemplating a luxurious retreat. Amidst the splendor of the Adriatic, find a home that promises more than just comfort – a slice of paradise waiting for you.