Australians are eating out more and more and it's no wonder. Even traditional dishes become a journey into taste and visitors and locals are spoiled for choice. Each city offers its own multicultural cuisine and fresh artisanal dishes, but there are some must-see dishes that can be found across the nation. Today we take you to discover 7 typical Australian dishes.
1-The Vegemite
It is a vegetarian spread with a very dark color, containing yeast extract and spices. Australians usually eat it on toast, with some butter, or with sliced ​​avocado, cheese and tomatoes. It is very salty, in fact it is also used to flavor dishes and meats. Its salty flavor makes it really impossible for the most delicate palates, unless you want to accompany it with a generous spread of butter to lighten it. It is practically impossible to know Vegemite if you are not Australian or New Zealand. This is also due to the fact that it is not easy to find this product in the rest of the world, while in those countries, especially Australia, it is almost elevated to "national food"; the only close relatives of Vegemite are the English Marmite and the Swiss Cenovis.
2-Lamington
A lamington is made up of three simple ingredients, a cube of sponge cake, chocolate glaze and dehydrated coconut, which combined however give a real surprise. This exquisite local delicacy is considered by many to be Australia's national dessert and can be seen in the shop windows of neighborhood bakeries as well as in trendy cafes. Also look for it in the food markets. Usually, this dessert is served simply plain, although a small number of Australians prefer it with a jam and cream filling. The name of these treats owes its origin to Lord Lamington, an Australian governor of the late nineteenth century, and to his wife Lady Lamington who adored them, although who was the first creator of the lamingtons is not very clear, probably their personal cook.
3-Meat Pie
It is a pie made with hand-cut meat. Contains ground or minced meat or sauce, sometimes with added onion, mushrooms or cheese. The most frequent consumption is as a takeaway snack. In Australia and New Zealand, the meat pie is considered an icon. For former New South Wales Prime Minister Bob Carr in 2003 it is a "national dish" of Australia. For their part, New Zealanders include meat pie in their cooking and, therefore, in their national identity. Suffice it to say that Four'n Twenty, a historic local producer, produces 50,000 an hour. Almost every grocery store, bakery, and supermarket has at least one display case with many types of pies to choose from. The classic filling is made up of minced meat, tomato sauce, mushrooms, onions and cheese. The pies are also the typical night snack, after having spent an evening out having fun, to be enjoyed sitting on the sidewalk waiting for the taxi to return home.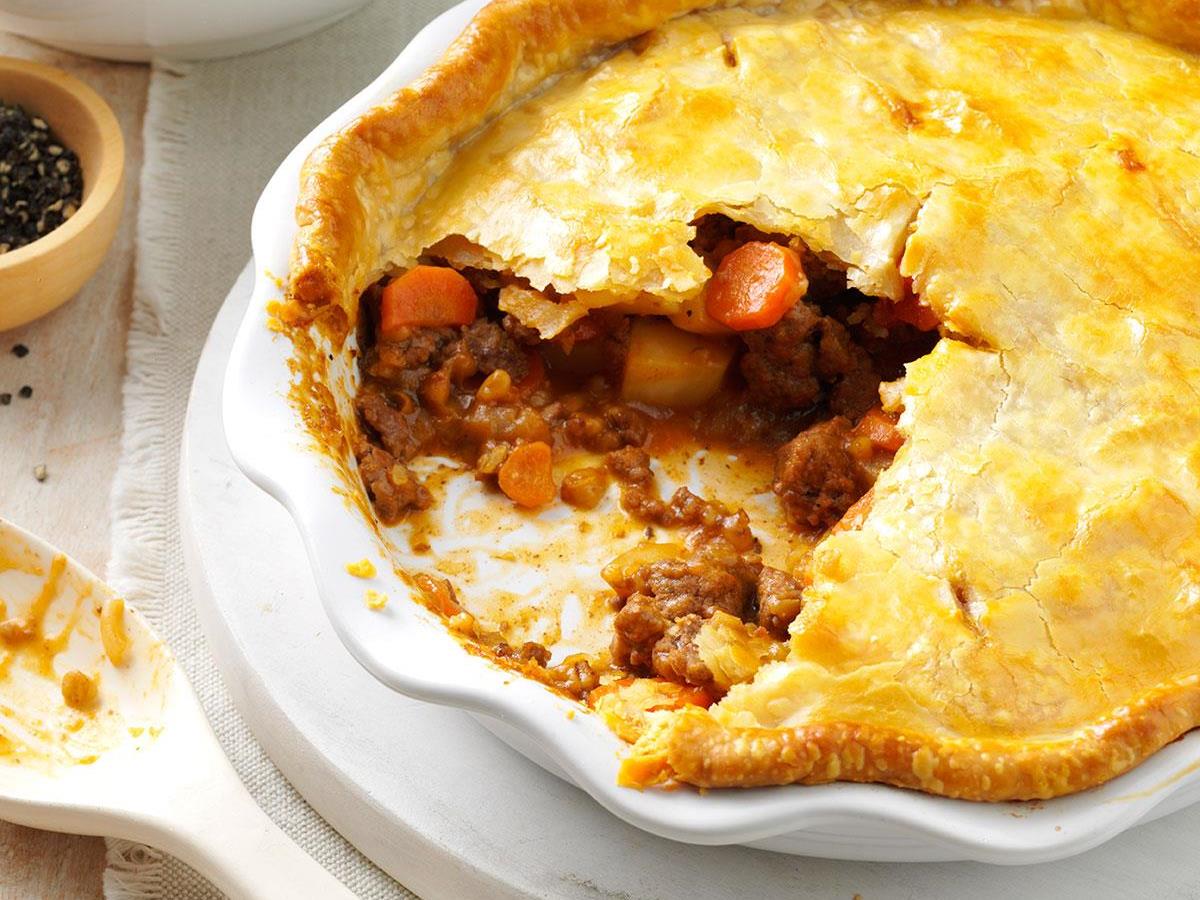 4-Anzac Cookies
ANZAC is the acronym for 'Australian and New Zealand Army Corps' or the Australian military personnel who fought during the Second World War. ANZAC Day is an important Australian holiday during which soldiers who lost their lives during the war are remembered. In those years, the soldiers' wives were preparing delicious cookies for their husbands. These biscuits had the characteristic of being very cheap to prepare and of remaining fresh during the long periods in the boat of the soldiers. Anzac Day is a remembrance day observed in Australia and New Zealand. It marks the anniversary of the landing in Gallipoli, Turkey, of the Australian and New Zealand Army Corps. The day was originally observed to honor soldiers who died in that conflict, but now it commemorates and honors all Australian and New Zealand military and women, past and present, who served and died in all wars, conflicts and operations of peacekeeping.
5-The Pavlova
Pavlova is an exquisite and choreographed dessert typical of Australia and New Zealand. a base of melting meringue decorated with whipped cream and fresh fruit! an indescribable goodness that was born in 1926 inspired by the beauty of the Russian ballerina Anna Pavlova. The young woman was on tour in New Zealand and was staying at the Wellington hotel; when the pastry chef fell in love with his gracefulness and sweetness, he admired it spellbound as he floated as lightly as a cloud on the stage! So it was that he dedicated the Pavlova cake to her: white, the color Anna loved to dress, with sinuous shapes, crunchy on the outside, soft on the top and embellished with fruits similar to the gems of her wonderful crown. In Australia you can find Pavlova in pastry shops or bakeries, but often also in major supermarket chains.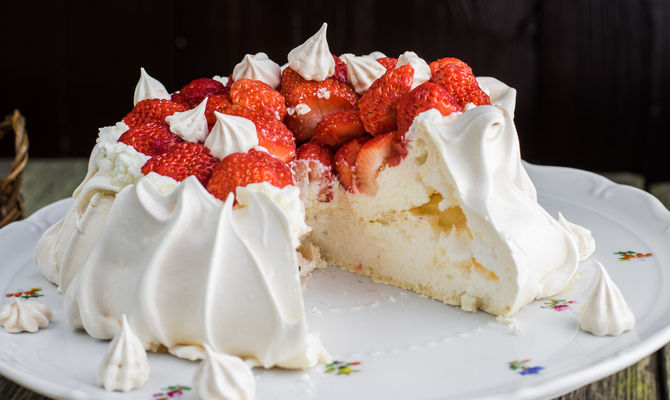 6-kangaroo meat
While tourists usually have the image of kangaroos jumping around in their heads, the meat of this animal is commonly used in the Australian diet and therefore is easily found on supermarket shelves and restaurant menus. It is a lean red meat, which can be cooked in many ways: from steaks, to burgers, sausages and much more. It is a tender, digestible meat with a delicate taste, easy to cook. The meat of the famous marsupial is red and contains a very low percentage of fat. Suitable for those who have to follow strict diets, to keep cholesterol under control, it is rich in minerals and proteins and seems to be extremely digestible. It has little cholesterol, less than our animals, including chicken. It also has only 1 gram of fat per hectogram compared to 16 for beef, 6 for pork and 3 for poultry.
7-Tim Tam
It is impossible to travel around Australia without stumbling upon these fabulous Australian cookies. Tim Tams are more than just a cookie, they are an icon of the Australian lifestyle, a kind of second flag! There is also a special technique for eating Tim Tam, which is called 'Tim Tam slam': it consists of biting two opposite corners of the Tim Tam and then using the biscuit as a straw to drink a hot drink such as coffee, tea or hot chocolate. Tim Tams are not simply chocolate chip cookies found in all Australian supermarkets, but they represent the very essence of Australia, such as Uluru, the Great Barrier Reef and the Sydney Opera House. There is no self-respecting trip to Australia without Tim Tam's excessive consumption. Maybe Australia doesn't have a food culture worthy of the name, but with the Tim Tams it has truly outdone itself.