The lemon amalfitano is cultivated on about 400 hectares, in the famous lemon groves called "gardens of lemons" they collect on average about 8 000 tons in a year. The harvest is practiced several times a year, the best lemons are harvested between March and July.
The Limone Amalfi Coast, (limon amalphitanus) also known as Sfusato Amalfitano, is an Italian product that is found in a protected area. This fruit has exclusive characteristics that make it famous all over the world. It is a lemon of sfusato category and it is different from the lemons of the nearby Sorrento area for the different cultivation methods and for different organoleptic properties. The Amalfi lemon grows exposed to the sun and the warm winds of the south, thanks to the protection of the mountains Lattari, sheltered from cold winds from the Nordic countries and in particular from the Tramontana.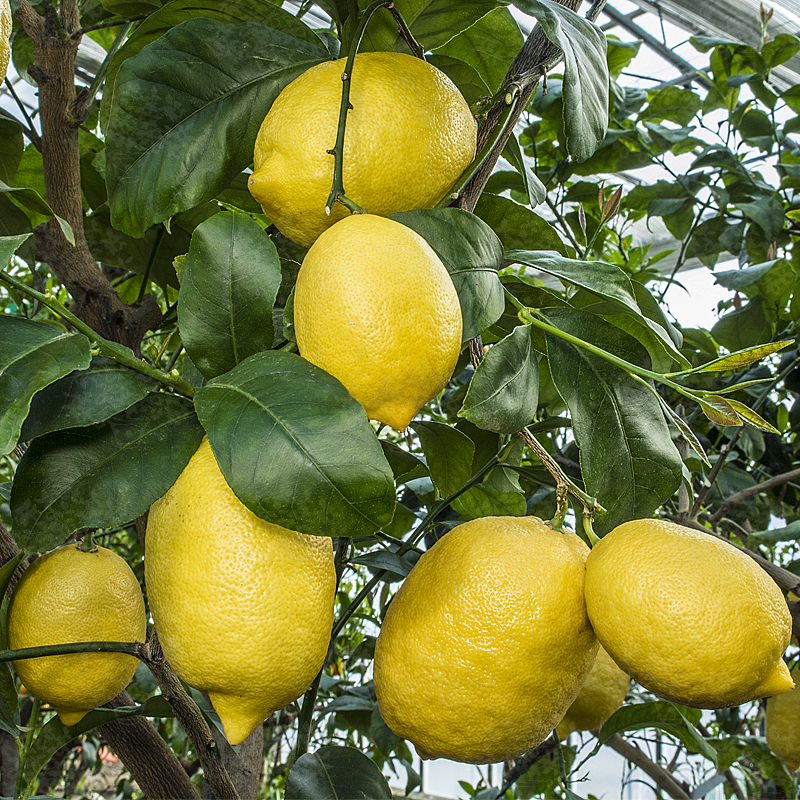 Limoncello refers to an intensely lemon liqueur, the most famous, produced in Sorrento, in the Amalfi coast. Limoncello is made with lemon zest (strictly untreated), water, alcohol and sugar. It is a drink usually consumed after meals.The traditional yellow liqueur will be ready to be enjoyed as an aperitif or digestive, before or after a meal. It is ideal to drink together with friends, to celebrate or for family gatherings.