Cala Tarida
Cala Tarida Beach in Ibiza is located about 6 kilometers from Sant Josep de Sa Talaia, between Cala Corral and Cala Molí. It is a beautiful white sand beach with a blue flag, featuring a long coastline nestled within a huge U-lane. The arena has very rocky edges, bordered by medium-height cliffs, and about half the coast, two islets joined by the shore from a sandy area, which embarks on boats for tourists to go hiking along this coastal stretch. Behind the beach, there are several bars, shops and restaurants with sea views, while nearby are some renowned tourist establishments. The sea is beautiful, turquoise, crystalline and transparent, with shallow and sandy backdrops, ideal for swimming and bathing. Getting to Cala Tarida is easy to follow; There is free parking in the surrounding area where you can leave your car. It can also be reached comfortably by public transport and in the summer it is almost always overcrowded.
Cala Jondal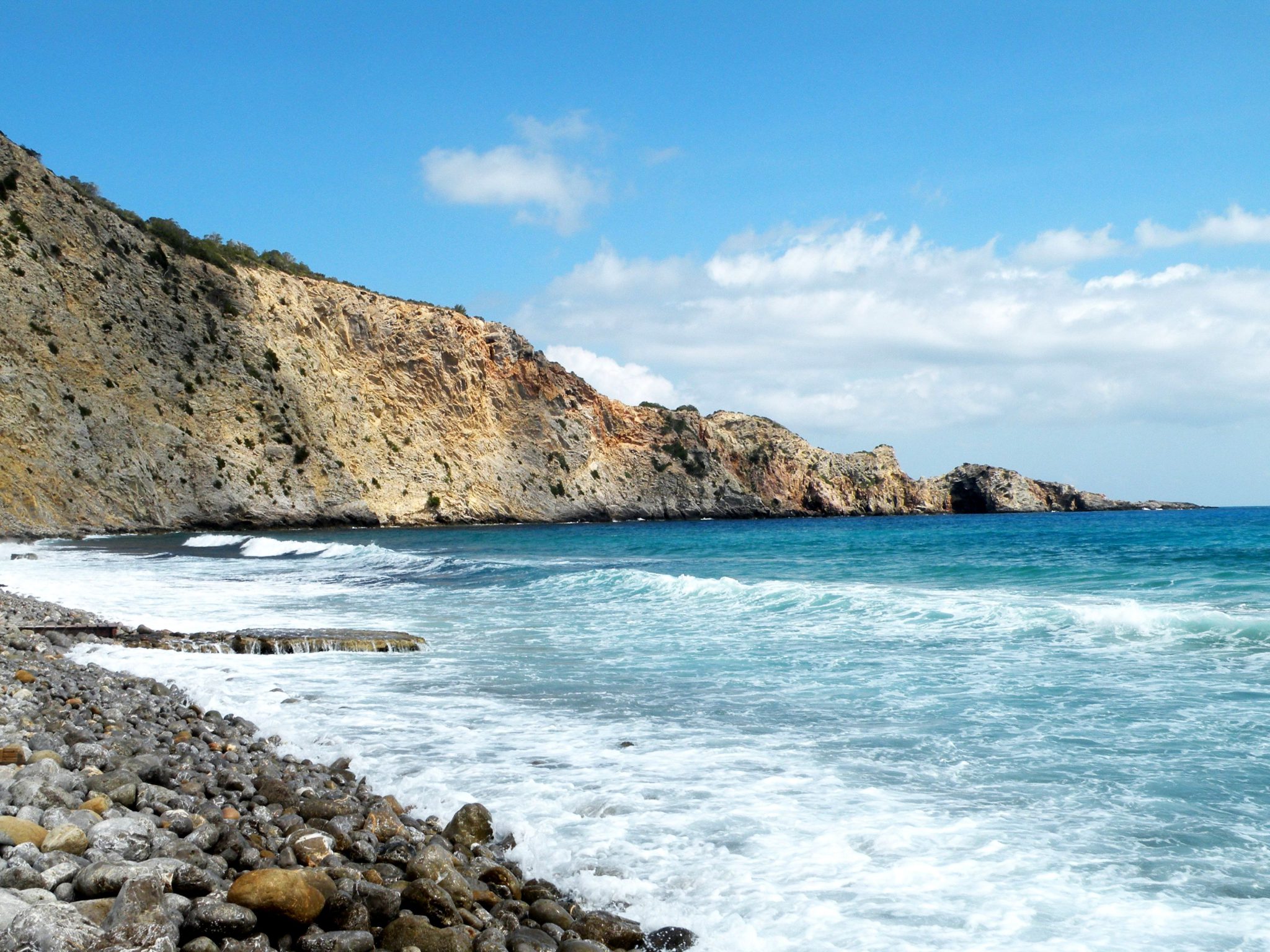 Cala Jondal is a very beautiful beach, surrounded by pines and jagged cliffs, very popular with boat owners and a stylish crowd. It is one of the more up-market beaches on Ibiza, with a fabulous selection of beach restaurants that are especially popular with the rich and famous as well as smaller chiringuitos favored by the locals.
Overlooked only by a few exquisitely architected homes high up on the surrounding green hills, the white pebble beach is dotted here and there with the shade of pine trees before sloping to the glittering, crystal clear waters. Many beach clubs build up sandy parts and provide safe access to the water with little bridges or ramps. After a few meters the seabed is sandy, so bathing is pure joy.
Many beach clubs offer zodiac service (taking a dinghy out to the fabulous boats and yachts anchored offshore to collect the owners to eat in their restaurants). Most will also bring you the drinks directly to your boat – now that's how to live like a boss!
Cala Vadella
The seaside is very different and there is every taste: there are suggestive coves like Cala d'Hort, in front of the islet of Es Vedrà, other such as the Platges de Comte or less frequented as Pou des Lleó, at the same time there are long sandy beaches with comfortable beach accesses ideal for the whole family.
Cala Comte
Cala Comte is a large, partly sandy and partly rocky beach. After a walk on the rocks, you can get to a point where people love to dive into a turquoise blue sea.
Cala Blanca
a small white sandy beach characterized by a transparent sea. Ideal for snorkeling or scuba diving. Just a few kilometers to Sant Josè, there is a diving school where you can learn how to dive safely.
Latest Entry part of Haute Retreats Collection click here:
SaveSave